Campaigns
This section of information is based on the boxes that contained his campaign papers. Each campaign year is broken down into folders. The campaign folders contained the polls and voting data of each year. There also is correspondence with individual supporters and companies that politically and financially backed him. Walsh had growing support as his years in office increased.
Congressman Walsh ran ten times for the U.S. House of Representatives, starting in 1988. This was not his first foray into politics, but it was his first time running for a spot in Congress. Walsh was successful in each of his years running for Congress, as can be seen when examining the campaign materials. One of the constant themes throughout the campaigns was Walsh's connection to the people and he ran on issues that people could relate to. Browse through the campaigns listed on this page to see election results and a description of the campaign material by year that is housed in the Walsh collection.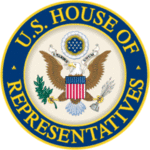 In the beginning of Walsh's Campaign years he slowly grew to find out what the people wanted. Walsh was a prominent figure in the community.
As his campaigns grew so did the team. His campaign managers worked very hard to push his commercials and knock on doors. He held an annual picnic and there was a large support system.
The polls and financial support are very organized in this campaign year. He has researched and made sure to contact the necessary people to make his win a sure fire one.
A large issue that he focused on in this campaign was the high infant mortality rate. Onondaga County was the main source of this problem.
This campaign was mainly focused on the people. He wanted to reach out to the unions. The goal that Walsh had was to protect the individual from the corrupt opponent Mack.
This was an important year to continue to hold the support of his campaign. A majority of this folder contains material dealing with the finances of Rothenberg for Congress.
Walsh was highly involved with building up his Republican following and found that giving multiple contributions to fellow Republicans, his support across the nation grew.
The Election year of 2002 was a social year for Congressman Walsh. He had been social in the past but during this campaign year, I think he out did himself.
Congressman Walsh was very involved in connecting with the people. He wanted to support his fellow constituencies. One main piece of information in this year was his fundraiser in DC.
Congressman Walsh had faced Labor Union reforms, environmental issues and money in this campaign. He was very concerned with the effects of a human action on the world we leave for our grandchildren.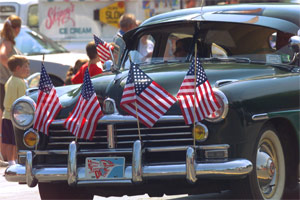 Photo By Charles Wainwright

Created by Kate Meyer for History 419, Spring 2009.

11/14/2011
Archives Index Page