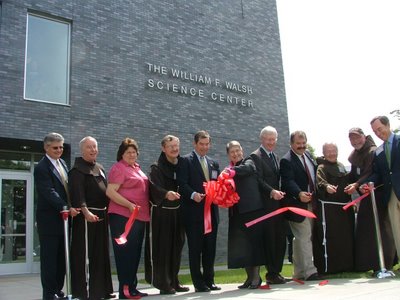 Technology
U.S. Rep. Jim Walsh seized many an opportunity to improve Syracuse and other areas of Western NY with innovative technology strategies. During his two decades in Congress, Walsh became a leading advocate for Central New York businesses as part of his broad strategy to help transform the region's economy.

He wanted to help the region move from an old-line manufacturing economy to one focused on creating technology and knowledge-based jobs. Walsh often compared the challenge to moving the local economy from analog to digital.
Walsh helped bring home federal contracts for local companies worth hundreds of millions of dollars, but also managed to help shape a broad vision for Central New York's economic future and has been credited for doing everything possible to help local businesses.
Accomplishments through the years:
2000:Walsh and NASA provided a contract for 1.2 million dollars to install sensors and equipment at airports in Detroit and Memphis. The congressman also helped to arrange a $430,000 grant toward the Skaneateles Recreational Charitable Trust for the community recreational center.
2000: Congressman Walsh assisted in creating a $430,000 grant to the Skaneateles Recreational Charitable Trust for the community recreational center for the construction of the Aquatics Center.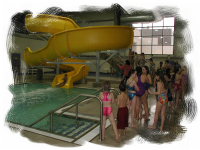 2001-2006: The Syracuse Chamber of Commerce and the $3.6 million that Rep. Walsh secured in funding allowed the Syracuse SATOP Center to be a success. SATOP is a federally funded program that provides free technological assistance with 45 space-related companies, colleges, universities, and space centers to transition the use of space technology to private business. The Syracuse Center has been able to provide technological assistance to small businesses throughout the region. The goal of SATOP is to help small businesses successfully complete the challenge of using space technology in their operations. SATOP is committed to expanding its influence on businesses in Central New York. A TECHreach article reads: NASA Funding Expands Reach of Space Alliance Technology Outreach Program. "New York Congressman James T. Walsh joined with NASA Director Dan Goldin to announce the additional funding at a press conference welcoming SATOP to New York."
2001: Walsh is credited with helping bring a federal contract to boost the Sensis company home to Central New York and for emphasizing the need to bring more high-tech people into the community.
Walsh secured 1.6 million dollars to start a partnership effort between SUNY-ESF, Sensis Corp. & the O'Brien and Gere Companies for cutting-edge scientific advances that will help to improve security and enhance the quality of life. Source Sentinel uses the advanced integrated sensor technology to detect chemical and biological threats identified by the Centers for Disease Control, U.S. Department of Health and Human Services, and the U.S. Environmental Protection Agency as dangerous to human and public health and which affect the taste and odor of water.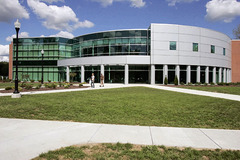 2002: Walsh promptly responded to the Sentinel Heights Fire Department volunteer station in Onondaga County, New York about the need for a new water line. Walsh enabled $40,000 for the installation.
2002: Walsh added an additional $2,850,000 to the expansion of the Space Alliance Technology Outreach Program, including NASA business incubators in Florida and New York
2002: Walsh helped secure a $4.5 million NASA grant, along with other funds, for his alma mater, St. Bonaventure University, to add a science center (William F. Walsh Science Center, named after his father). SBU also received a $990,000 grant from the US Office of Housing and Urban Development, which was used to renovate De La Roche Hall, its existing science building. The building was named in 2006 and dedicated in 2008.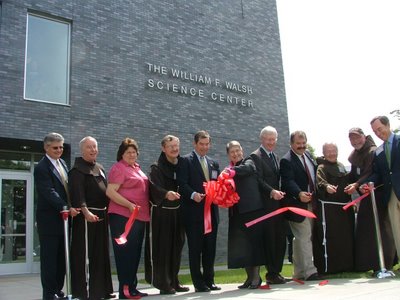 The William F. Walsh Science Center at St. Bonaventure University (2008)
2003: The Greater Syracuse Chamber of Commerce thanked Congressman Walsh for financial support to help revitalize downtown Syracuse with the Syracuse Technology Garden, a focal point for technology entrepreneurship in Central and Upstate New York.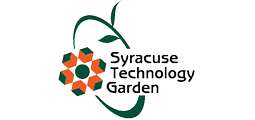 Walsh's proposal to spend one million dollars was agreed upon for the renovation of a downtown Syracuse building into the The Syracuse Technology building. The Syracuse Technology Garden is a partnership between Onondaga County, the City of Syracuse, New York State and the Federal Government.
2004: In July, the Congressman joined Syracuse Research Corp. President Bob Roberts in ground-breaking ceremonies on an expansion to the company's North Syracuse corporate headquarters, creating over 100 job positions.
2004: IAGT The Institute for the Application of Geospatial Technology at Cayuga Community College; Walsh's goal is to preserve the Finger Lakes. The Mission Statement reads: "Accelerating the benefits from creative applications of geospatial technology in government, commerce, and the education community..."
2005: Walsh announced that the U.S. Navy awarded a $7.5 million contract to Northrop Grumman Corporation in conjunction with Sensis Corporation of Syracuse for the development of a new Ground/Air Task Oriented Radar (G/ATOR). As Chairman of the House Appropriations SubCommittee on Military Quality of Life, Walsh previously secured $3 million federal funding for fiscal year 2006 in the House Defense Appropriations bill for the new radar.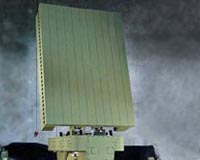 G/ATOR performs air surveillance, air defense,
ground weapons location and air traffic control
This allowed the Marines to have the most
advanced detection capability available.
2005: Infotonics Walsh secured $19.6 million in federal resources for the nonprofit Infotonics Technology Center of Excellence in Photonics and Microsystems, which is a unique model of cooperation and collaboration among industry, universities, and government. The center relies on help from university and corporate partners to supplement the work its researchers do with smaller firms. Rep. James Walsh said of its progress (Democrat and Chronicle, 5/15/2005): "I think they are doing some real neat things there. But I do think it has a ways to go yet." In Dec. 2005's Infotonics Update Walsh said: "The work being done at Infotonics not only improves our collective physical health and overall quality of life, it provides new economic opportunities for partner companies and emerging entrepreneurs and their employees."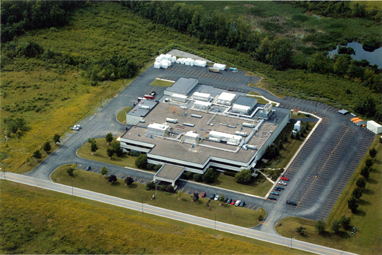 The Infotonics Technology Center is a state center
of excellence in photonics and Microsystems and
is unique among its counterparts around the state
because it is not tied directly to a college campus.
IEQ-MDA/SU
-NYIEQ: Economic Development Initiatives, Technology Development Initiative, Health and Human Performance Initiative, Technology Application and Demonstration Initiative, Commercialization Assistance Program Initiative, IEQ/IAQ Market Development & Outreach Initiative
-Improving indoor air: Central New York scientists studied indoor environment: Rep. James Walsh announced an $850,000 federal grant for an experiment aimed at reducing childhood asthma