Dr. John L. Worden (1907-1979)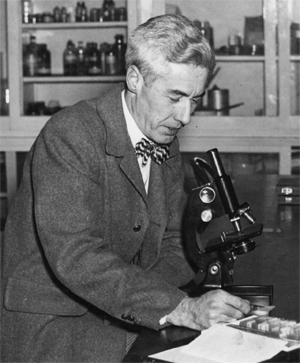 Dr. Worden was born in South Bend, Indiana on December 11, 1907. He was the son of John L. Worden Sr. and Sadie Dinan Worden. On December 29, 1933, he married Leone Borer. Worden attended Notre Dame Prep School from 1913-1920. He earned his B.S. in Chemistry and Biology from the University of Notre Dame. He earned his M.S. in Biology and Education and his Ph.D. in Physiology from St. Bonaventure University. He did graduate work at the universities of Minnesota, Buffalo, Rutgers, Vanderbilt, and Syracuse. Worden taught at St. Thomas College in St. Paul, Minnesota, as an assistant professor of biology from 1929-1933 and was the pre-medical advisor from 1930-1933. He was an associate professor of biology at St. Bonaventure from 1933-1936 and a professor of biology from 1936-1973.
In 1973, Dr. Worden was named Professor Emeritus of Biology. He was pre-medical advisor at St. Bonaventure from 1937-1947, chairman of the Department of Biology from 1937-1943, and registrar of the graduate school from 1941-1955. He was the Dean of the graduate school from 1943-1945, chairman of the Committee on Recommendations from 1937-1945, secretary of the Committee on Research and Development from 1955-1973, and member of the graduate council from 1941-1973. He was the director of the Engineering Science and Management war training program for the United States Office of Education during World War II. He supervised the building and development of the tissue culture lab on campus. The lab was one of the first of its kind in the country. He was also involved in a project that investigated secondary recovery of oil. He published about 40 articles in science journals and was listed in several "Who's, Who" publications.
Dr. Worden was a member of the National Association of EMT's, The Tissue Culture Association, The American Association for Advancement of Science, American Chemical Society, and The American Association for Cell Biology.
Dr. Worden died at age 71 on Tuesday April 17, 1979 after a brief illness in the Olean Hospital.
Click here to see photos of St. Bonaventure taken By Dr. Worden.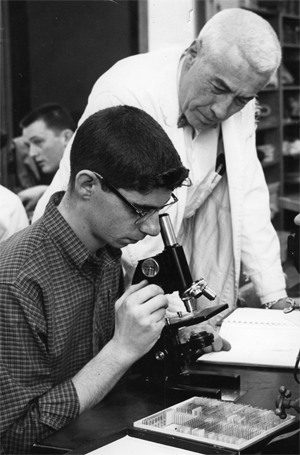 Website created by Greg Shugrue
Spring 2008 Archives Internship (History 495)
Updated & edited by Ellen Winger, Summer 2010.
Last update:12 December 2011