Dr. Felix Jacques(1924-2001)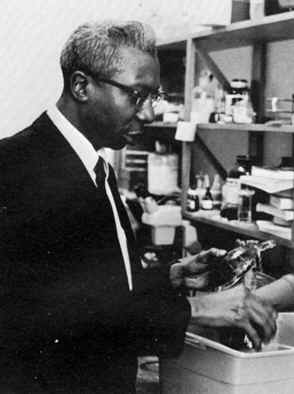 Dr. Jacques was born July 17th, 1924 in Kansas City, Kansas. He graduated high school in 1943. From there he served in the U.S. Army Air Corps in World War II. He received his bachelor's degree (1950) and his master's degree in zoology (1953) from the University of Iowa. He received his Ph.D. in biology and physiology from St. Louis University in 1960. He taught at Langston University, Southern Illinois University and at Webster College in Missouri. Dr. Jacques joined the St. Bonaventure Faculty in 1963. He was well known for his dedication as a teacher.
His dissertation research focused on changes in the blood chemistry of hibernating animals. In 1965, he was awarded a grant of $40,000 for biological research from the Heart Institute of the National Institute of Health which extended his research in the field. He was the chairman of the Health Professions Evaluation Committee. He helped establish the first Faculty Senate, chairing the Faculty Senate Study Committee in 1968. He was a member of numerous professional societies such as AIBS, AAAS, The American Physiological Society, and the National Association of Advisors for the Health Professions. He was a member of the American Association of University Professors. He was also the chief health advisor for the university from 1977 until his death.
Dr. Jacques died suddenly on Tuesday January 30th, 2001.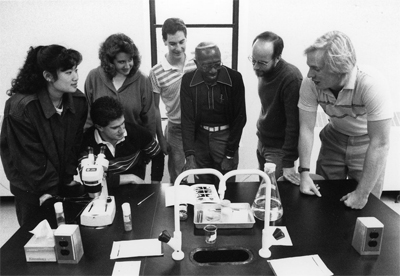 Dr. Jacques Showing his students a thing or two about Biology

Website created by Greg Shugrue
Spring 2008 Archives Internship (History 495)
Updated & edited by Ellen Winger, Summer 2010.
Last update:28 July 2010