Post War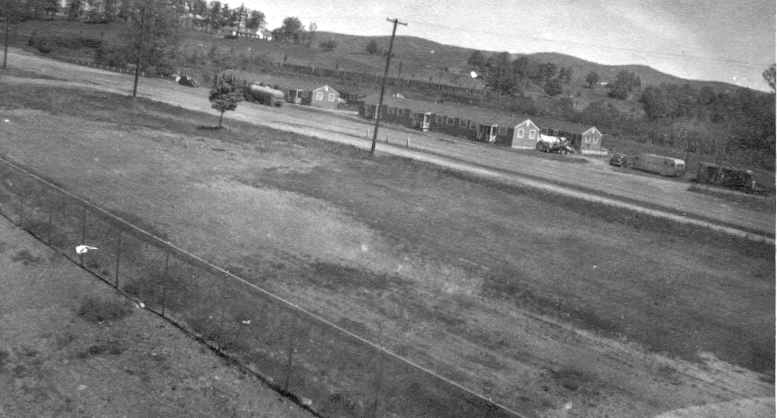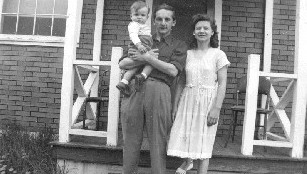 After the war came to an end, St. Bonaventure was home to veterans from all branches of the military. These men and their families lived in what affectionately became known as Diaper Row. Diaper Row was located across State St. opposite St. Bonaventure's main entrance.
The photo above was taken from the grandstands of the old football stadium. In the top left of the photo you are able to see the Clubhouse. If a picture was taken of this spot today you would see a hotel that sits across the street from the main entrance of campus.
St. Bonaventure allowed these veterans to take classes on the GI bill while starting their families.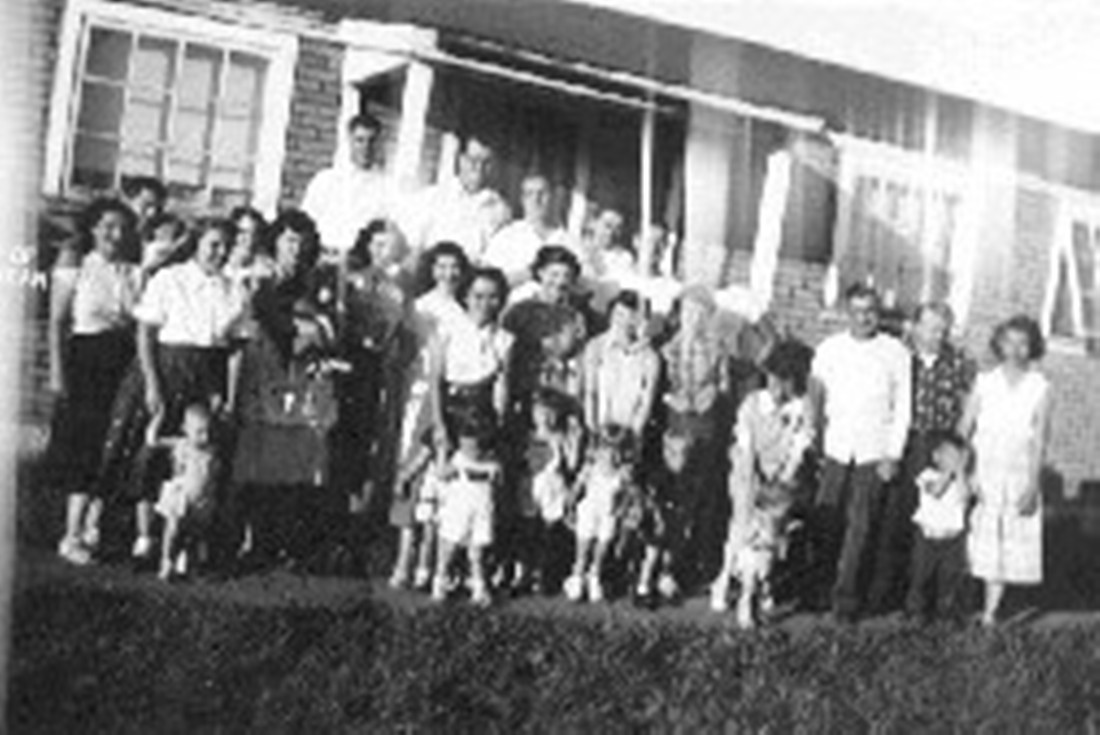 It also helped the war torn veterans assimilate back into the daily routine of civilian life. The photo above is of a veteran with his wife and family in front of their Diaper Row home. The photo to the right is of several families in front of one of the Diaper Row buildings. Diaper Row was torn down in 1956 after the need for family housing diminished.
Athletics after World War II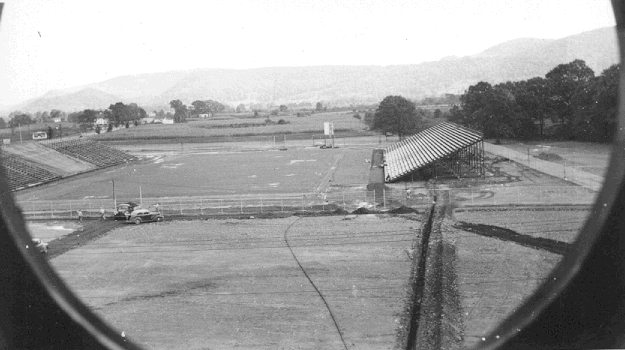 After the war was over St. Bonaventure went back to its normal pre-war existence and the best example of this was the return to intercollegiate athletics. After World War II when enrollment began to increase the administration favored the establishment of a "big time football" program. Former All-American from Notre Dame, and former coach of Providence College, Hugh Devore was signed to direct the St. Bonaventure program. The program was helped by three-time Olean Mayor Fred Forness when, in May of 1946, he pledged one-hundred thousand dollars to erect a football stadium on the St. Bonaventure campus. By September 28, 1946 construction was finished and the St. Bonaventure football team defeated Youngstown on their new home field 20-14. The field was aptly named Forness Field. Also in 1946, St. Bonaventure won the Little Three Championship against Canisius 13-0. They played their first and only post season game that year against Muhlenberg College in the Tobacco Bowl at Lexington, Kentucky but unfortunately lost 26-25.
The intercollegiate basketball team was suspended from 1942 until 1944 . In 1944 it was resumed on a small scale under Reverend Anselm Krieger who was also the director of athletics. By the 1950-51 season St. Bonaventure went 15-6 and was invited to the National Invitation Tournament but were defeated in the semifinal round. St. Bonaventure basketball continued to grow and still is a major sport on campus.