History Uniform Changes Tradition Mascot Changes Dance Team Bibliography
---
Traditions

Carrying the Coffin
The "Carrying of the Coffin" was a ritual started in 1966. It usually went like this: at a basketball game a group of students carried a dummy, representing the opposing team, off the basketball court in a coffin. This symbolized the defeat the opposing team is about to face.
Shortly after it started, the coffin tradition was discontinued as inappropriate. It was brought back later on, but in a modified version. Instead of using a dummy, there would be someone running around the court in a T-Shirt that represented the opposing team. This modified rendition of the coffin tradition usually resulted in the person getting dragged off the court or put in a coffin and being carried off the court.
Go Bonaventure!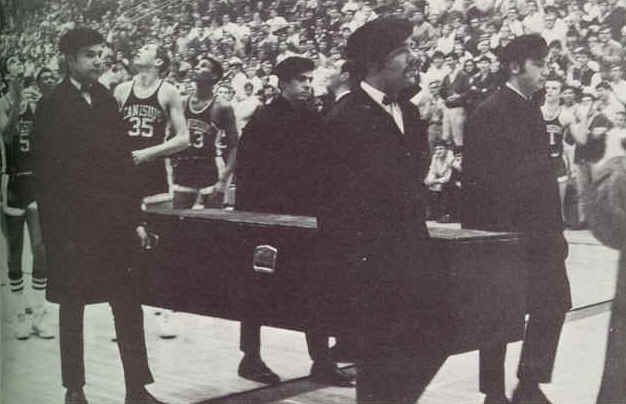 6
"Carrying of the Coffin" 1969
School Spirit
There used to be pep rallies here at St. Bonaventure whenever there was going to be a big game. First the cheerleaders would practice cheering for about 30 minutes. Then a few important people would give pep talks (i.e. faculty, friars, important people from town, etc.) During this time a bonfire would be started. The bonfire symbolized the opposing team's funeral pyre.
Another practice involved a dummy representing the opposing team being hung on the hanging tree, which was right in front of De La Roche. People would rally around it to get psyched for the game.
In later years, when game time came, the dummy was carried onto and then off of the basketball court.
*Interesting fact: After a big basketball win against Canisius, the Canisius fans destroyed the dummy that represented their team.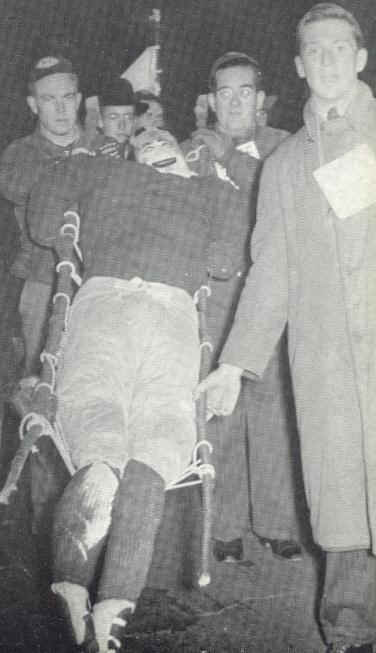 7

dummy 1940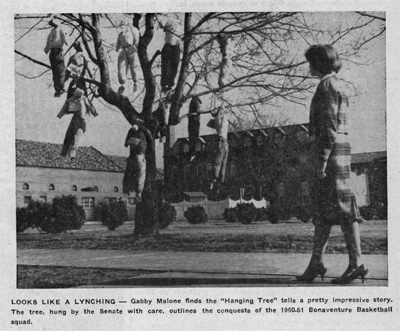 31
Hanging Tree 1961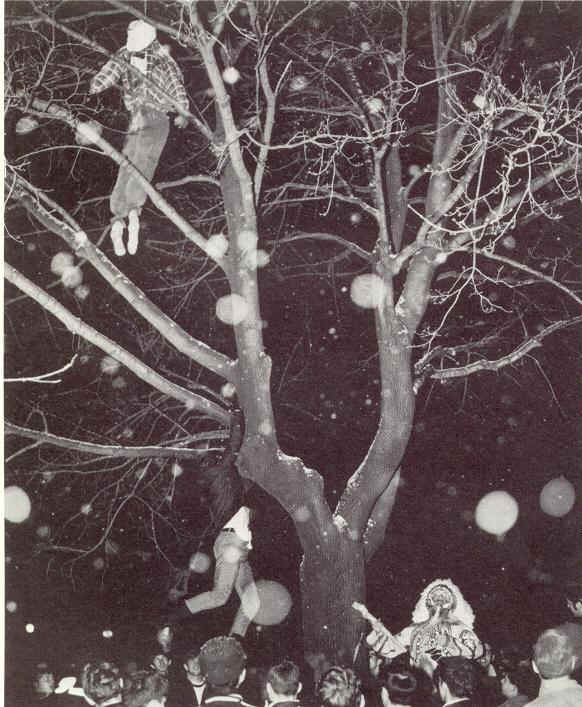 8
The hanging tree 1969
---
Last updated: 09/20/2011
---
History Uniform Changes Tradition Mascot Changes Dance Team Bibliography