In The Beginning
St. Bonaventure was originally an all male school. Therefore, all the cheerleaders were male. After WWII started, the university became co-ed because it was losing money with so many men going to fight. The situation was supposed to be temporary, but the female presence became permanent. Surprisingly, many of the men were not happy with that decision.

For a while, the men at St. Bonaventure ignored their female counterparts' presence on campus. Women weren't even included in the yearbook for a number of years. Finally, the men had to accept that the women weren't going anywhere. Once they did, some of the tension began to dissipate.

Originally, cheering was primarily done at football games. Since the end of football at SBU it has been primarily used for basketball games. Below is a picture of an all male cheerleading team cheering at a football game.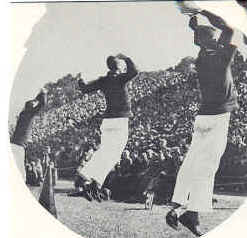 3
cheerleading 1949
Cheerleading on this campus used to be a big deal. Cheering meant that you were helping the team win, and giving the athletes the support they needed to keep going. Cheerleaders, male and female alike, were proud of being who they were and what they did. Not only did they take what they were doing seriously, but they were thought of as important. They got the crowd and the players psyched. Cheerleaders made a difference.
Here are two pictures taken right out of 1950's Bonadieus.
4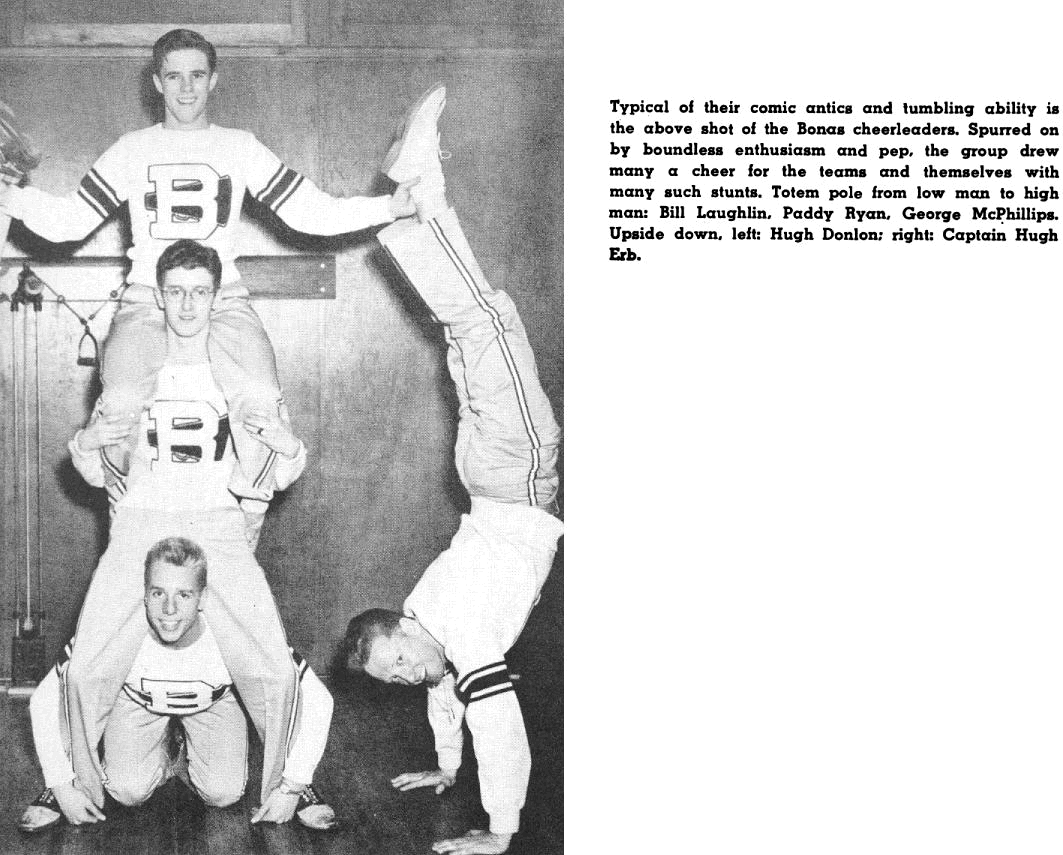 cheerleading 1950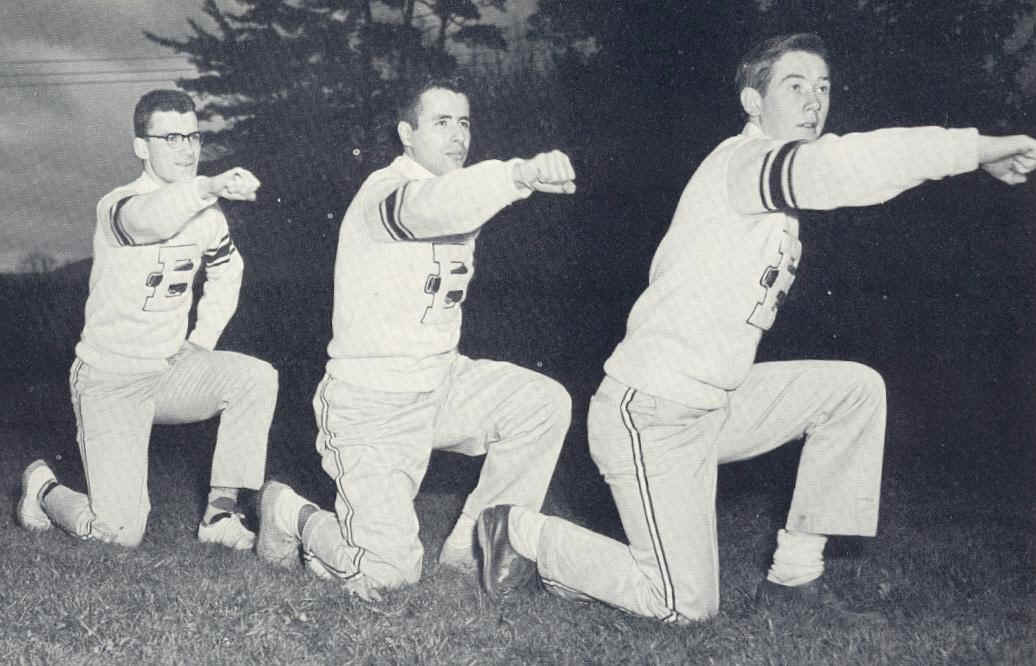 5
cheerleading 1953
Time For the Ladies
According to The Bona Venture the first time there were female cheerleaders at St. Bonaventure was in 1962. However, that's not the case.
After the school was co-ed for a few years there appeared to be some desire for females to be on the cheerleading squad. So the University tried it and it was ok for a while. The first time the team was co-ed was in 1955(Bonadieu yearbook).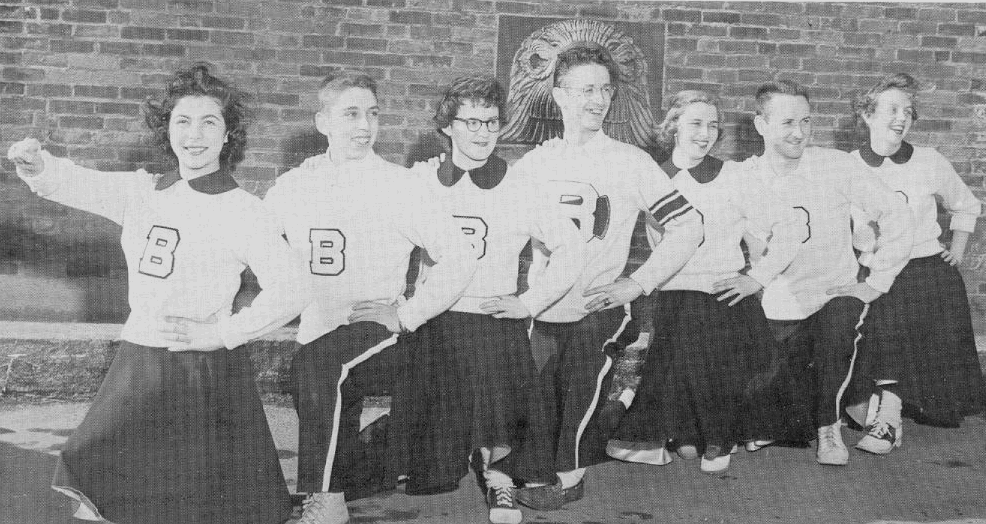 9

1955 St. Bonaventure Cheerleading Team
Then in 1959/1960 the squad at the time, consisting of 5 females and 3 males, did some "tutti frutti" cheers. "Tutt Frutti" is not an easily definable term, but it pretty much means cutesy, feminine and girly. The "tutti frutti" cheers were not accepted and got ridiculed, mostly by males. So co-ed cheerleading was discontinued, and the school went back to having all male cheerleaders.
In '62 the issue of co-ed cheerleading resurfaced. People wanted to see female cheerleaders again. However, some people continue to make excuses as to why it wouldn't be a good idea such as: there would be extra expense incurred in order to provide proper male/female lodging for away games. Other schools said that including the females would make the expense worth it. So co-ed cheerleading was back on. In December of '62 tryouts were held - females included. The outcome was ten cheerleaders on the squad - six regulars and four alternates, co-ed representation split right down the middle. Co-ed cheerleading was here to stay.
Last updated: 04/23/2008
---