Samuel Lyman Atwood Marshall
The S.L.A. Marshall Collection
at St. Bonaventure University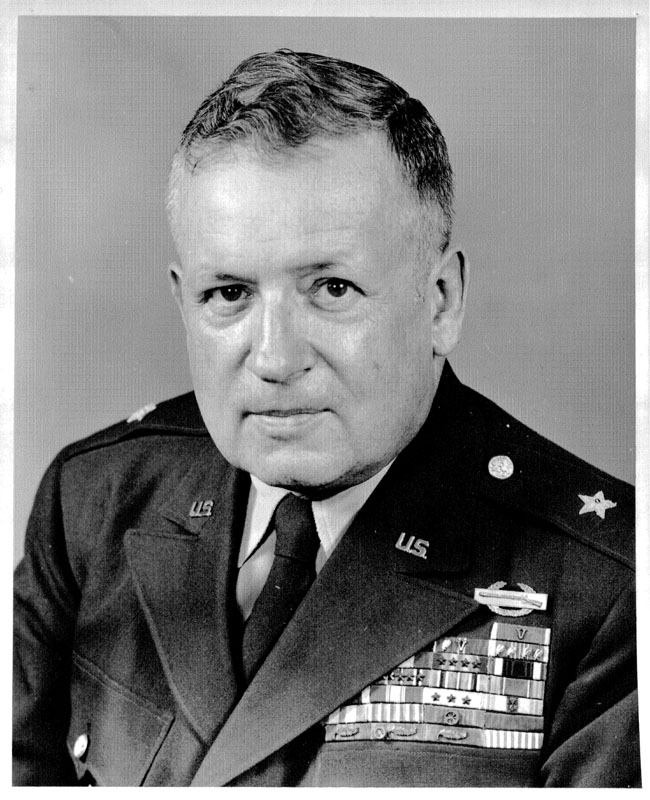 "Belief in democracy does not mean simple lip service to the ideal that all men shall be free and shall continue learning how to govern themselves. It means strong self-discipline in behalf of this ideal."
-S.L.A. Marshall, 8 May 1958
St. Bonaventure University
Site created by Beth McCarthy, Class of 2002, as part of an archival internship program.
The SLA Marshall Collection is housed in the Journalism Collections of the Archives at Saint Bonaventure University.
The major portion of Marshall's papers are located at the University of Texas at El Paso.

Archives
Friedsam Memorial Library
St. Bonaventure University
St. Bonaventure, NY 14778
Phone: (716) 375-2322
Fax: (716) 375-2389
archives@sbu.edu
Friedsam Memorial Library Home Page