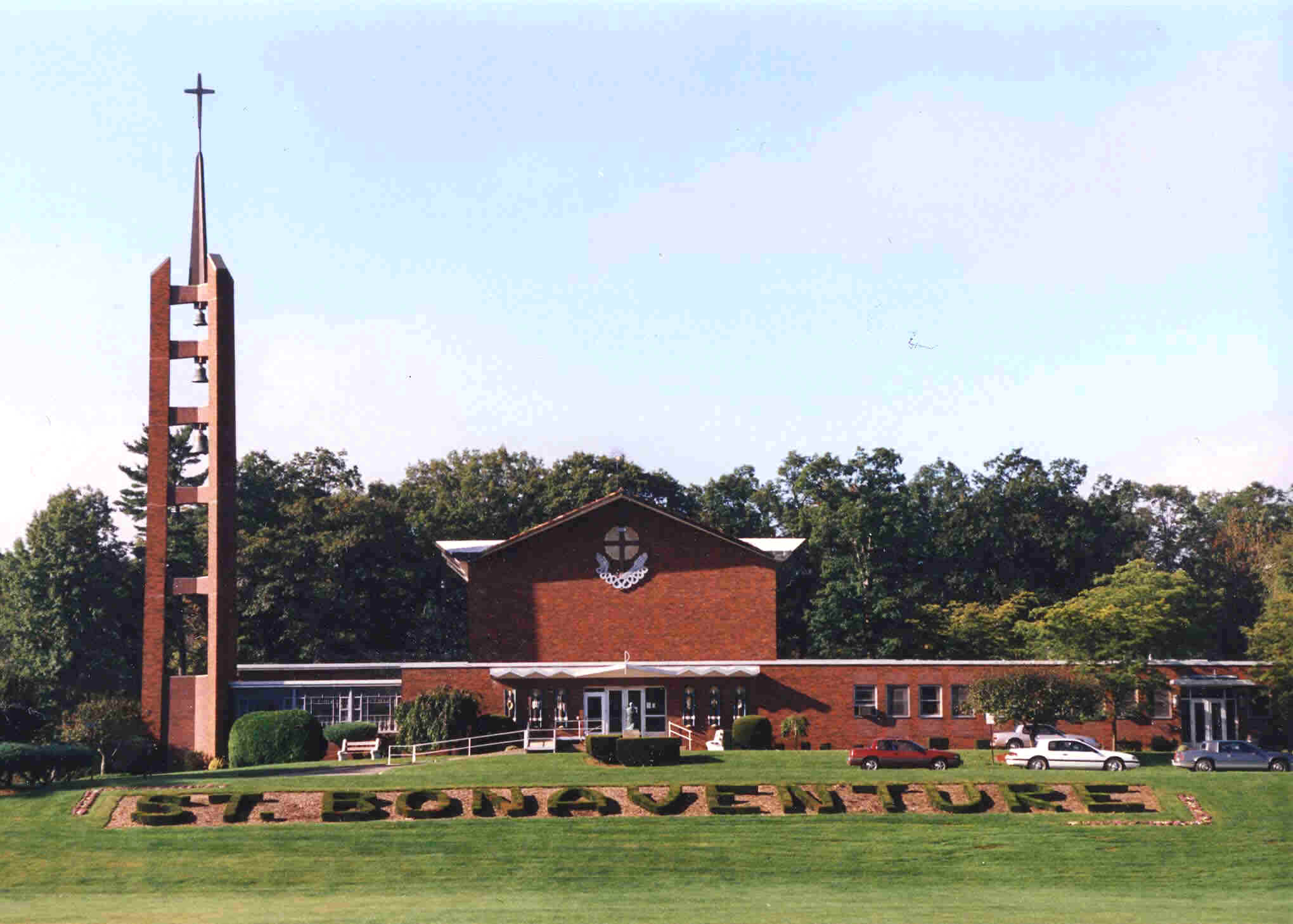 The Friary becomes a reality in 1961, after 30 years of prayerful dreams and 2.5 million dollars.
"In one very sweeping statement, it is worth alluding to the chapel of St. Bonaventure as an attempt to capture in art the intellectual tradition of the Franciscan Order. That is, of course, admitting that there is both an anti-intellectual and an intellectual tradition in the Order."

"The chapel of St. Bonaventure University goes further with the expressed life of Bonaventure. The life and the writings of the Saint are expressed in the six windows, and in the reredos."

"All of this artwork surely puts the Chapel in the Franciscan tradition of piety. It does it in one way or another. But always the reminders have a Franciscan humanity and gentleness, recalling us all to the friars' way of approach to the mysteries of the Christian life and prayer."

-Fr. G. Marcil, OFM

Saint Bonaventure University displays the inner meaning of Franciscan heritage through an assortment of symbols, this site attempts to capture only a fragment of them. This site contains information about the University/Friary Chapel. Some of the information that one will discover here relates to the History of the Doyle Chapel, the Construction Process, Symbols found outside the Chapel, as well as Symbols found inside. This site wants you to embark on a journey through Time, Faith, and Theology.

Cornerstone laid on October 2, 1960
(Feast of Guardian Angels)

Dedication Mass- July 16, 1961

Celebrant Very Rev. Celsus Wheeler, OFM
Provincial, Holy Name Province

Re-Dedication- September 17, 1983

Celebrant Rev. Gervase White, OFM
For more information about Doyle Hall follow this link.

This web site was created by John J. Crawford for History 419: Computer and Archival Skills for Historians.
Any changes, other than minor editing, from his original work are noted.
For information about the Archives' collections contact:
Archives
St. Bonaventure University
St. Bonaventure, NY 14778
(archives@sbu.edu)
telephone: 716.375.2322
Or go to our web pages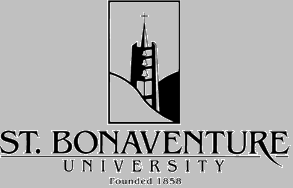 Site brought up 12/17/2003
Last updated: 05/06/11