Doyle Hall
The building currently known as Doyle Hall (above) was originally built as a Friary in 1961. It was part of a huge $19 million, three building plan which included Plassmann Hall and a building used as a student union and field house. The Friary was built to ensure more housing for students and Friars alike. To read more about the Friary and its history, go to the University Chapel site.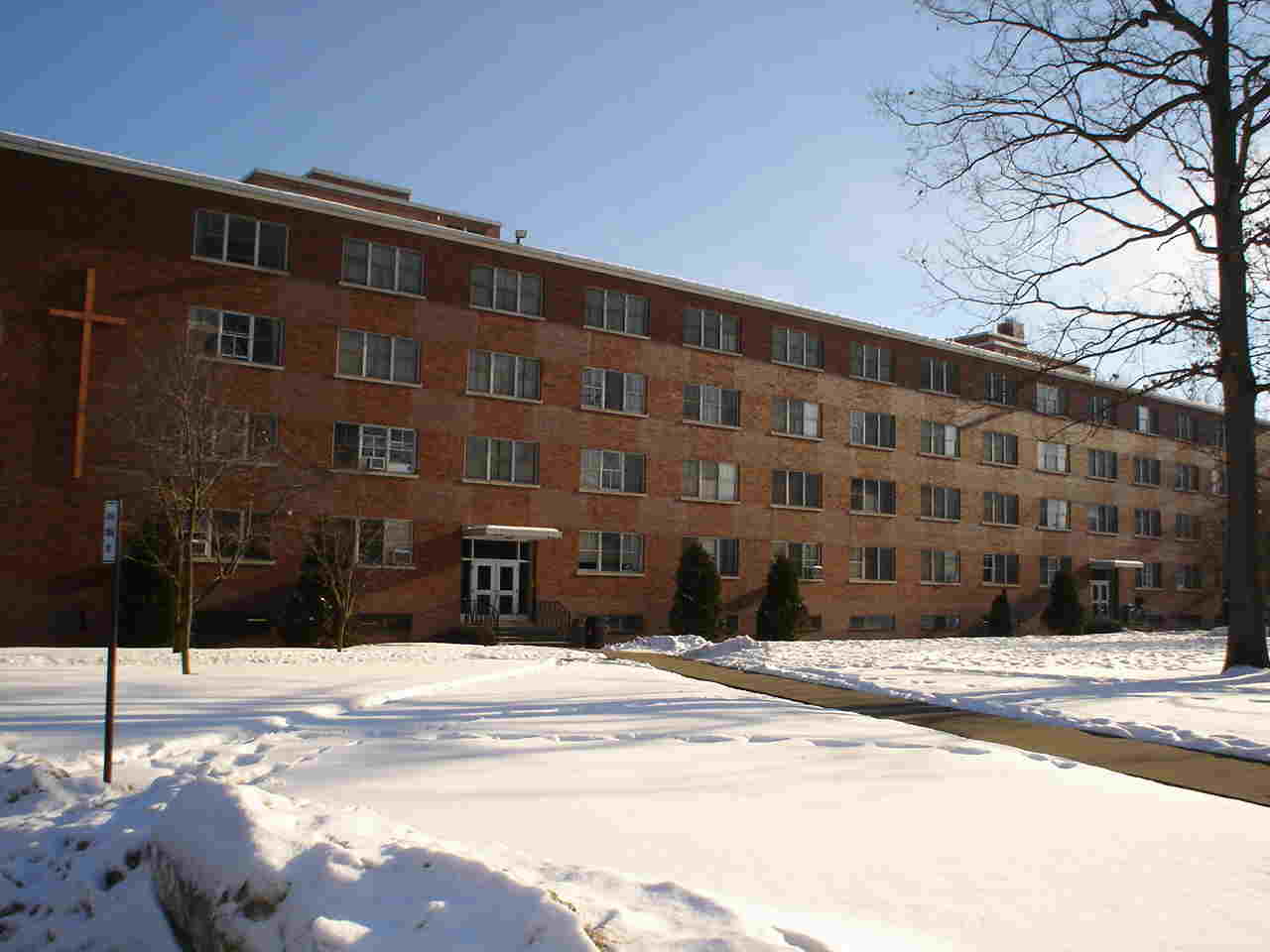 Doyle Hall (February 05')
Today, the Old Friary is called Doyle Hall, dedicated in 1990 to the The Very Rev. Mathias F. Doyle, O.F.M, who served as the university president for fifteen years. Doyle Hall is now a student dormitory. The one-hundred room facility offers its 138 students larger, more spacious rooms than some of the other dormitories. Doyle Hall has quiet hours that run from 6p.m. to noon, which allows students to study in their rooms comfortably.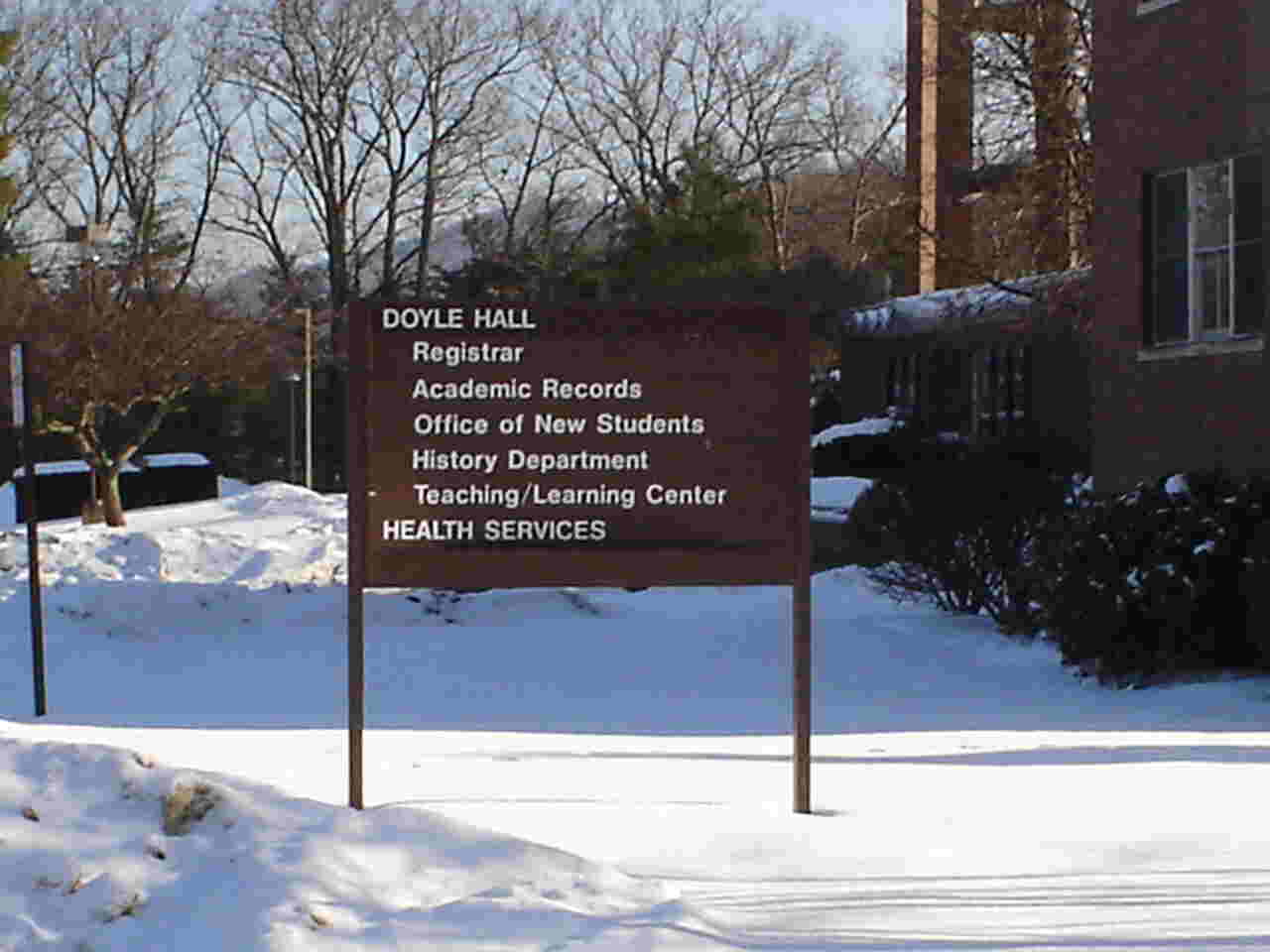 Doyle Hall
Doyle Hall is also home to many other services on campus. Health Services is located on the first floor, allowing any student to seek a professional on issues concerning their health. Doyle is also home to the Registrar's Office, the Office of Academic Records and Office of New Students. Here a student can enroll, add/drop classes and obtain his or her transcripts.
Teaching & Learning Center (Main Doors)

Teaching and Learning Center (offices and study areas)
Doyle Hall is also home of the History Department, which is the only academic department in the building, and to the Teaching and Learning Center. At the Teaching and Learning Center, students with any sort of learning disability can go to seek academic help, including: advice from a professional, tutoring, counseling and many other services to accommodate their needs. The Teaching and Learning Center is located in the basement of Doyle Hall along with a laundry room and a room formerly used as a fallout shelter for the priests who resided in the building in the 1960's.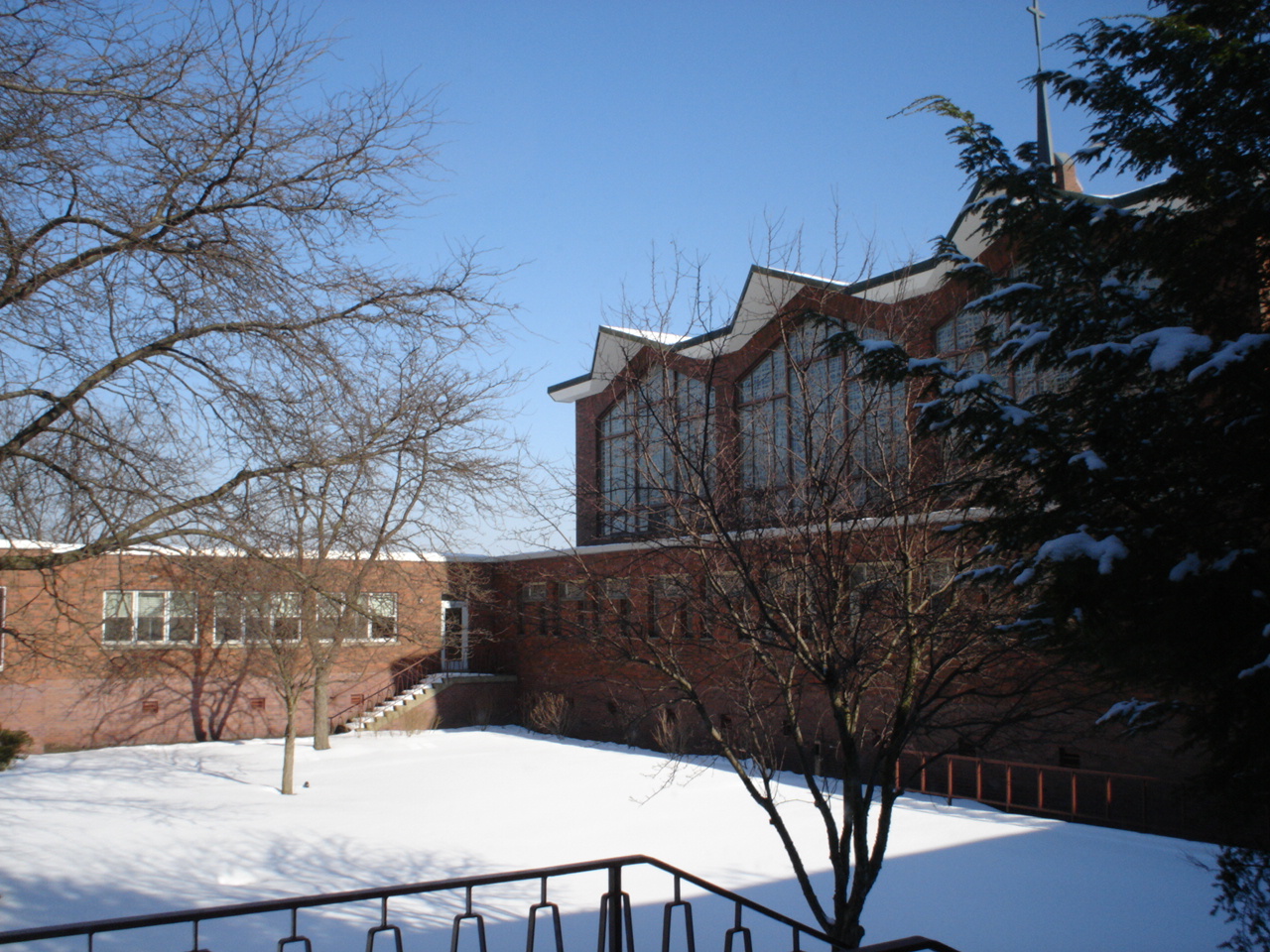 Doyle Hall (quad area in the center of the building)

Last updated: 06 May 2011