Magnano Centre
(Hickey Dining Hall/Café La Verna/Rathskellar)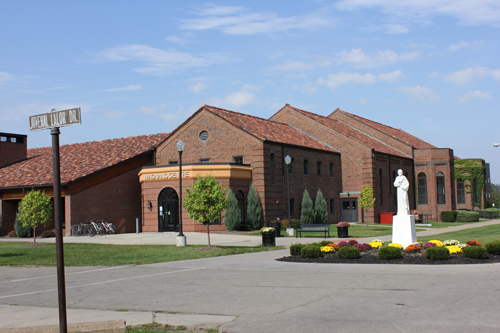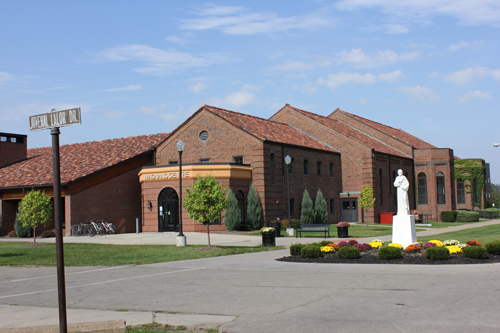 Café La Verna
Café La Verna is a coffee shop and deli attached to the Hickey Memorial Dining Hall. Café La Verna is named for the Tuscan mountain retreat given to St. Francis and his followers by Count Orlando of Chiusi in 1213, Francis frequented La Verna in order to meditate and it was there he received the stigmata.
The project was scheduled as part of major renovations to Hickey Dining Hall, with the goal of providing students with an alternative venue for dining and relaxation. Some of the bricks used to build the fireplace are actually from the orginal 1856 Monastery and Chapel, the first building of St. Bonaventure, which burned in 1930. The stone mantle and hearth stones are from Butler Gym.

For more information about Café La Verna, click here.
Hickey Memorial Dining Hall
The dining hall was built after the St. Bonaventure monastery and church burned in 1930. The rear extension of the building is all that remains of that original campus structure. It is named for the 10th president of the University,
Fr. Alexander Hickey, OFM
.
Chester Oakley
, who also designed Devereux Hall and Friedsam Memorial Library, was the architect for the new building. The Hickey's design is in the traditional Italian style of other early structures on campus. It opened on February 12, 1931 and was able to seat 800 students. Poor Clare sisters cooked the meals for the students, faculty and staff from the 1920's to the 1960's. The dining hall underwent renovations during the summer of 2006 for the first time since 1987.
For more information about the Hickey Dining Hall, click here.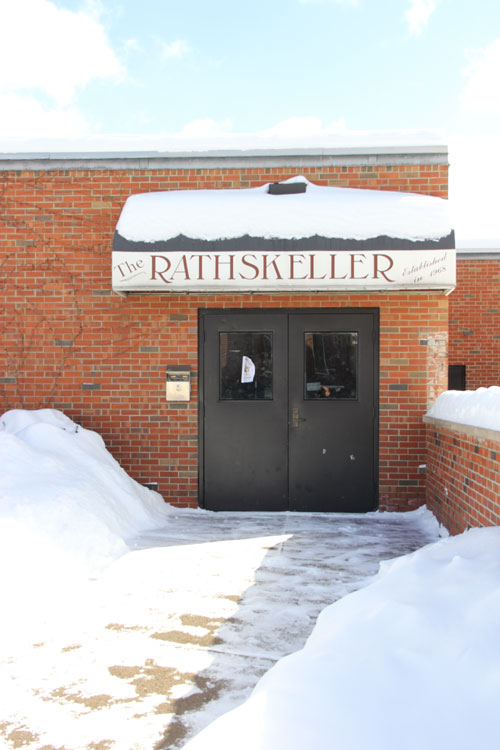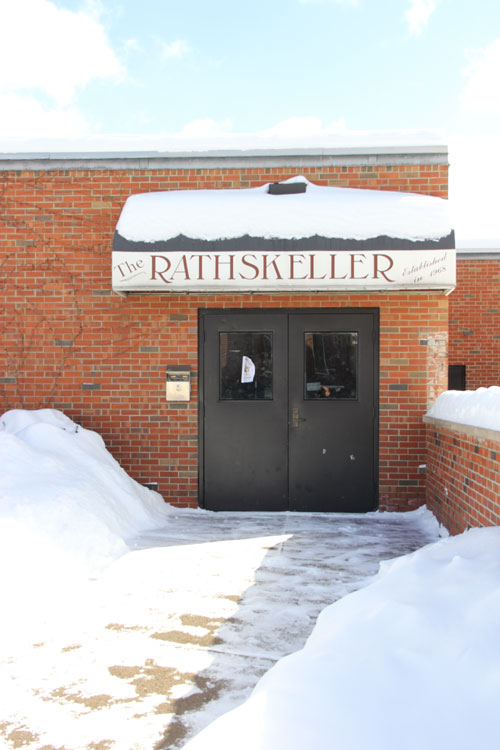 The Rathskellar
The Rathskellar was opened in the basement of the Hickey on October 20, 1967 and was designed to resemble German beer halls. When the legal drinking age was changed from eighteen to twenty-one in 1985, the "Skellar" closed for a short time for reorganization. Today, the Skellar is still in the basement of Hickey. It remains a popular place for students to socialize, relax, and have a good time.
Last updated: July 11, 2018