---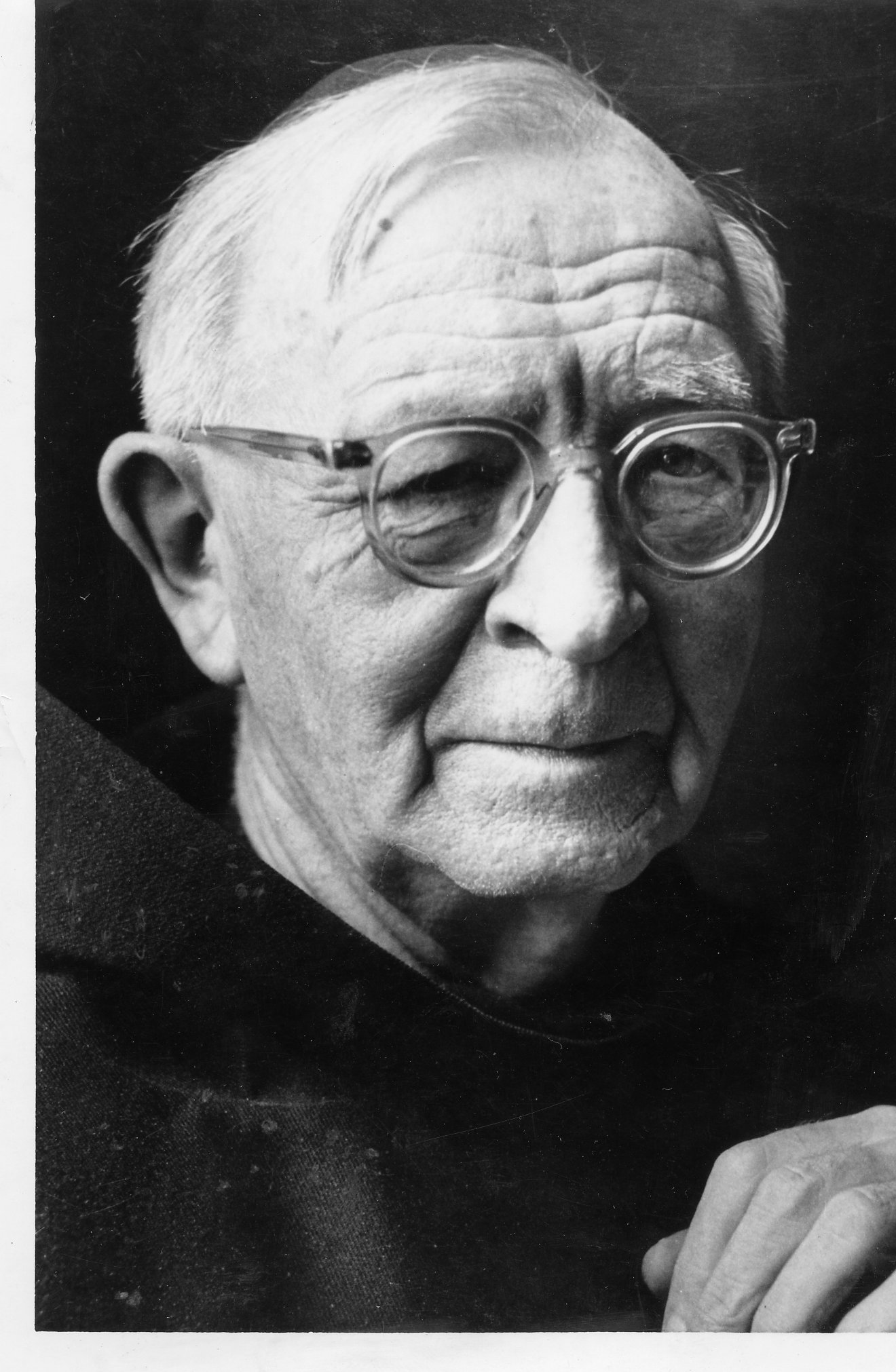 As Thomas Merton said in Seven Storey Mountain, Father Thomas Plassmann was "The Picture of Benevolence." Father Tom, as he was known, was a giant in more ways than one. His frame was large. He stood at a listed 6 foot 3 inches, weighing in at 230 pounds. His physical size was only paralleled by his heart and soul. Fr. Tom saw much change throughout his forty-nine year career at St. Bonaventure. Buildings shot up all over campus, and many new activities began, including R.O.T.C., the Bona Venture newspaper, and the campus radio station. The College was on its way to becoming a University and enrollment increased by almost 10 times. He was a man of such greatness that he even had his own chant and clap. The Bona clap, that so many students, faculty, and alumni are familiar with, honored Fr. Tom whenever he would enter a room. The clap began and the chant followed...
"HE'S A MAN! WHO'S A MAN? HE'S A BONAVENTURE MAN! FATHER TOM, FATHER TOM, FATHER TOM!" (Bona Venture 26 Jan. 1973: 7.)
Fr. Tom will remain, forever, a Bonaventure man.
---
More information about Thomas Plassmann, O.F.M. may be found on the Thomas Merton web site.
Other biographies of St. Bonaventure personalities are located at the Bona Biographies site.
---
Created by Sean Dwyer, Fall 2003, for History 419, Computer and Archival Skills for Historians.
Any changes, other than minor editing, are noted on each page.
---
Papers page added, D. Frank, 1/13/04
Site brought up 01/12/2004
Last updated: 01/30/07
All information is intended for academic use and is property of St. Bonaventure University, and the SBU Archives.