"This building is for the Bonaventure student...both individually and collectively."
-Rev. Francis Kearney, OFM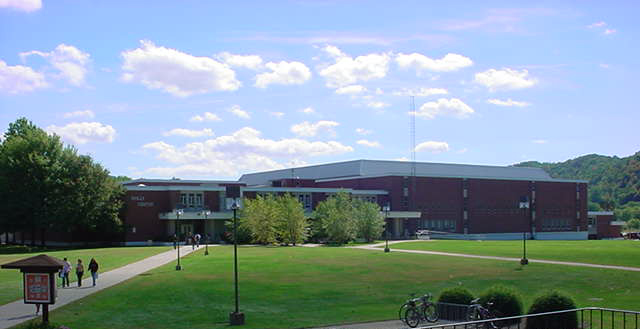 Front View of the Reilly Center
In 1964, the Very Rev. Francis Kearney, OFM, University President, revealed plans on a new $3.5 million dollar field house and student center on campus. Construction on what is currently known as the Reilly Center began in 1965. The Siegfried Construction Company of Buffalo was the major contractor. The building was to be called the University Center, including a gymnasium with a seating capacity of 6,000, an Olympic size swimming pool, a cafeteria, a few classrooms, a bookstore, lounges, and guidance and athletic offices.
Today, the Reilly Center houses the Career and Professional Readiness Center, WSBU (the campus radio station), The Bona Venture, Athletic Offices, the Bookstore, ROTC, and many other offices.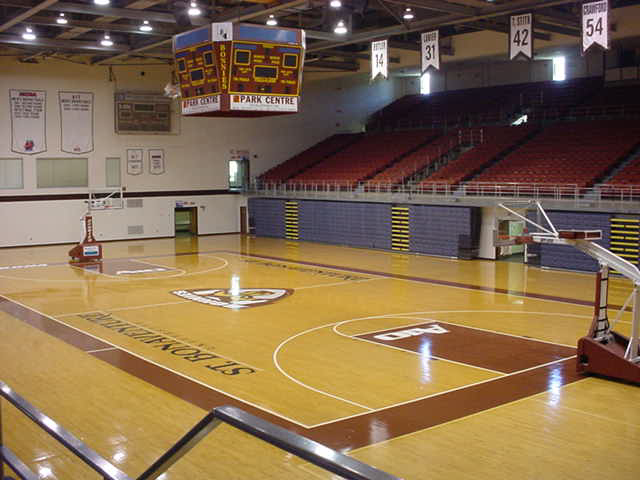 Reilly Center Gym in 2005
The gymnasium floor was replaced after the 1972 flood. A new hardwood floor was installed in 1991 and then, again, in 2007.
The first game was played in the new gymnasium Dec. 2, 1966 (Click to watch the game). On May 21, 1967, the new building was dedicated as the "University Center." An address was given by Col. Edward Eagan, Rhodes scholar and Olympic boxing champion of the 1920's. On June 1, 1974, it was rededicated as the Reilly Center in memory of Carroll "Mike" Reilly. Today the Reilly Center is the home of the St. Bonaventure Bonnies basketball teams, swim team, and many other sports.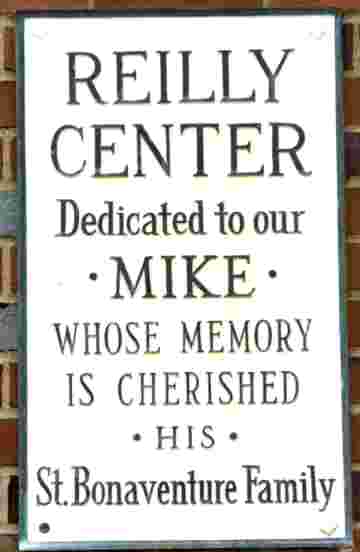 Last updated: September 19, 2016