Nicholas Devereux
June 7, 1791-Dec. 29, 1855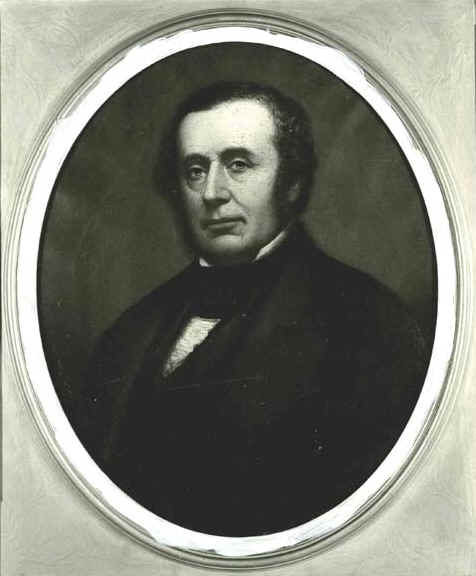 Nicholas Devereux was a descendent of a wealthy Irish family from County Wexford in Ireland. He was born on the family estate, which was called "The Leap." Nicholas's older brother, John, emigrated to the United States and settled in Utica, N.Y. In 1806, Nicholas followed and worked as a clerk at William James and Company in Albany. After returning from Ireland in 1814 where he had gone to attend to his mother's death, Nicholas went to work for his brother John's business in Utica. In two years the company prospered under Nicholas's management. In 1823 John retired and the name of the business was shortened from "John C. and Nicholas Devereux," to "Devereux & Co."
On his business trips to New York, he became friends with the family of Dr. Benjamin Butler. He became especially fond of Dr. Butler's daughter, Mary Dolbear Butler, and they were married on November 28, 1817. They had 6 children.
Nicholas became a trustee of the New York Life and Trust Company, which was a life insurance company. Through the influence of Mary's father, he became the company's only investment agent west of Albany, and also became one of the original directors of the Schenectady and Utica Railroad. Eventually, railroads merged and he became an original stockholder of the new line. Devereux was also an original director of the Utica Water Works, and helped establish the Steam Woolen Mills of Utica, where hew as a stockholder, director, and vice president of the company. He and his brother also started a banking firm in Utica in 1839, called the Utica Savings Bank.
From the earnings he made with these companies, in 1835 he purchased 417,967 acres from the Holland Land Company at 90 cents an acre. The land extended over Cattaraugus, Allegany, and what is now Wyoming Counties.
Devereux was also a very religious and generous man. It is rumored that on his first Sunday in New York at age fifteen, he attended Mass at old St. Peter's Church, and when the collection plate came around, he dropped one of his remaining three gold pieces into the plate. The sexton thought it was a mistake and offered to return it, but Devereux said it was not a mistake and it was a offering of thanks for his safe trip to America.

Follow the links below for more on the story of Nicholas and Mary Devereux and their relationship with St. Bonventure.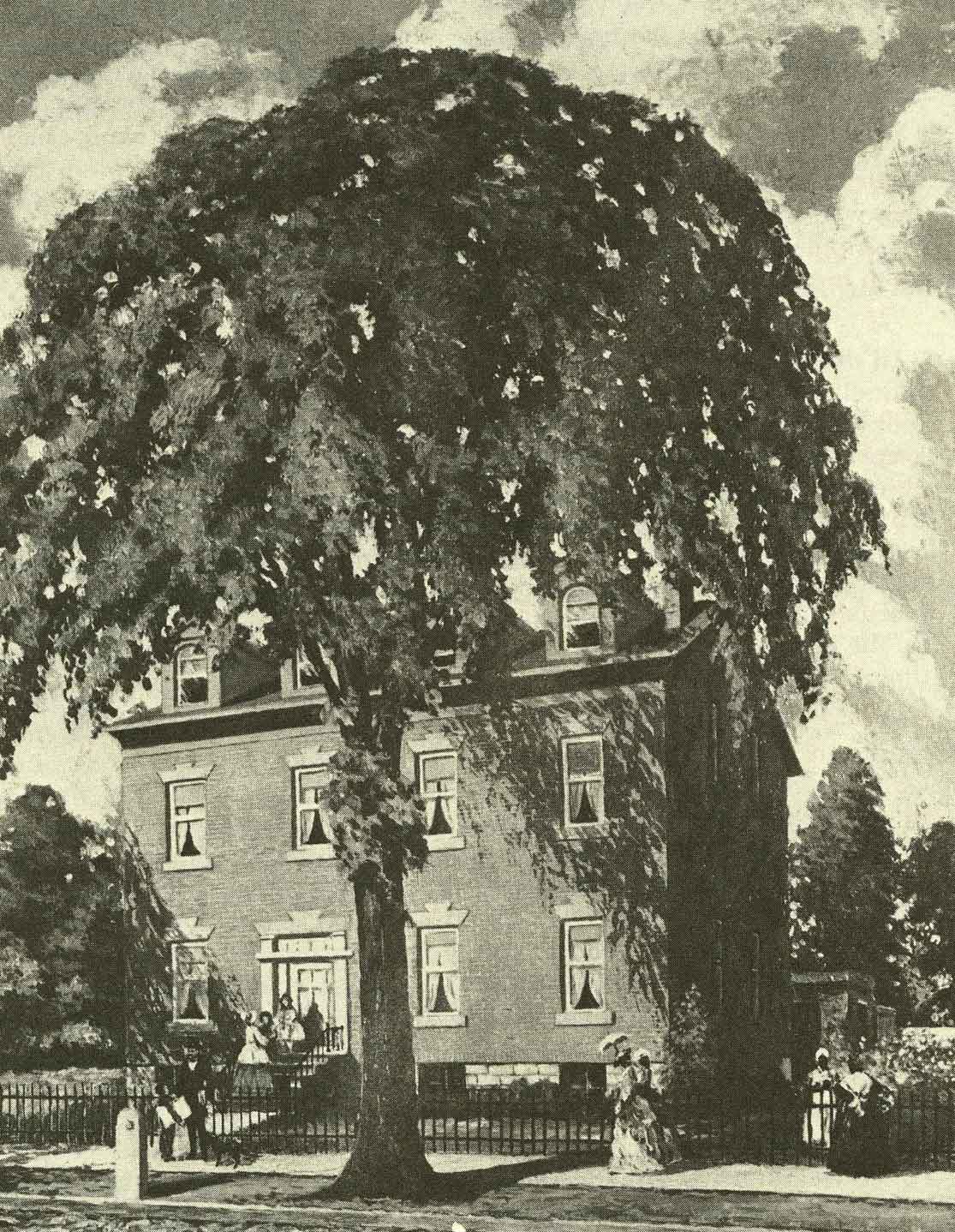 Nicholas Devereux' House in Chancellor Square, Utica, torn down in the early 1920s.
(From a watercolor by Egbert N. Clark belonging to the Savings Bank of Utica.)

Created by Danielle Demetreu, History 495: Internship in History,

Spring 2006 semester.

For information about the Archives contact:
Dennis Frank
Archivist
(archives@sbu.edu)
telephone: 716.375.2322