The Arrival of the Friars
in Western New York
During the 19th century, the work of two men, Bishop John Timon and Nicholas Devereux, brought a stronger Catholic presence to the region. Here, we will find the roots of the Franciscan presence in western New York.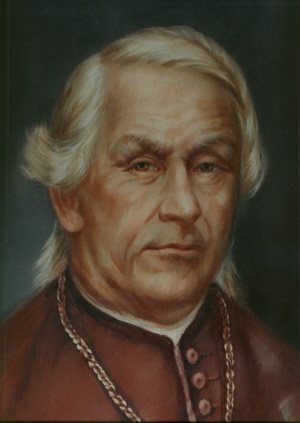 Bishop John Timon (1797-1867)
Bishop John Timon of Buffalo had a long career of service in the Church. He became a priest in 1825 and spent much of his first two decades teaching at St. Mary of the Barrens seminary in Missouri. He also helped organize the Church in Texas.
In 1847 he was appointed Bishop of the new Diocese of Buffalo where he found a shortage of priests. His diary relates his own regular journeys, often by horse and wagon or sleigh, through the countryside to serve the many small communities. Bishop Timon was fortunate to find an ally already in place in western New York.
---