Beginnings of
St. Bonaventure University
When Bishop Timon and Nicholas and Mary Devereux set up the beginnings of a Franciscan establishment in 1848 in Ellicottville, a Board of Trustees was created which involved Nicholas and Mary Devereux, Bishop Timon, and John and Thomas Devereux. There was no direct representation of the Franciscans on this first board. When Nicholas died in 1855, he was replaced by Fr. Pamphilus da Magliano. Prior to his death, Devereux left the Franciscans one thousand dollars to begin their work establishing a Franciscan community. With this money, they began work on a new monastery in Allegany. Property was also given to the Franciscans. It was a piece of the Devereux Farm, which was on the north side of the Allegany River. This was where the monastery was built.
In 1857, at the meeting of the Board of Trustees in Ellicottville, they formally announced the erection of the college and monastery. The building was erected a year later, it was a large brick three story building. On Aug. 27, 1858, John C. Devereux and Bishop Timon resigned from their positions on the Board of Trustees, and Fr. Pamphilus was elected the new President of the Trustees. They believed that the Franciscans could now carry on by themselves. Mary Devereux, Thomas Devereux, and Bishop Timon remained on the Board for a while, but the responsibility was gradually passed on to the Friars.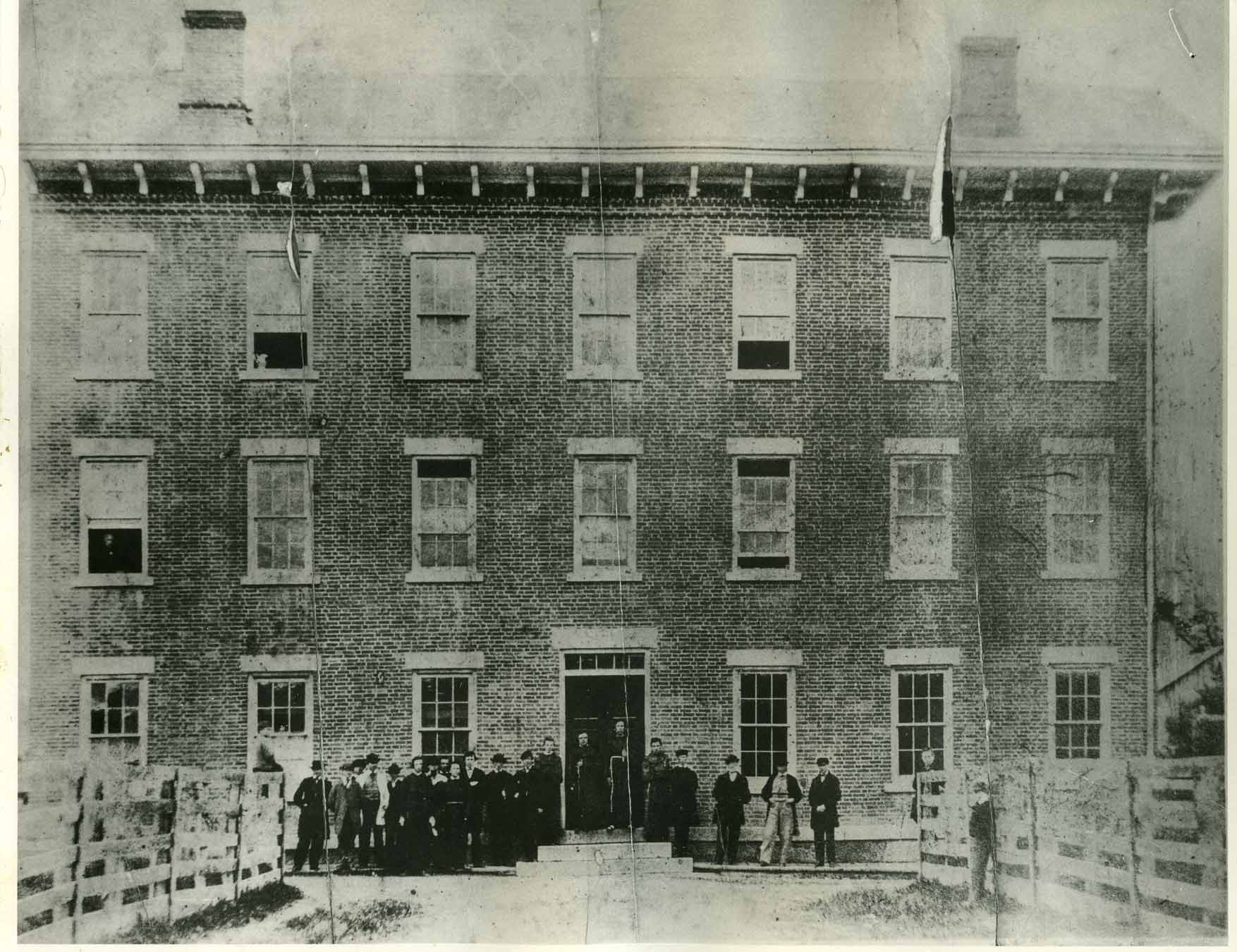 The first building of St. Bonaventure's College, the Chapel and Monastery.