The Regina A. Quick Center
for the Arts
"The St. Bonaventure Fine Arts Center...will bring the arts to our students on campus, and strengthen the reputation of the greater Olean area as the economic and cultural hub of the Southern Tier."
- Rev. Neil J. O'Connell, O.F.M., University President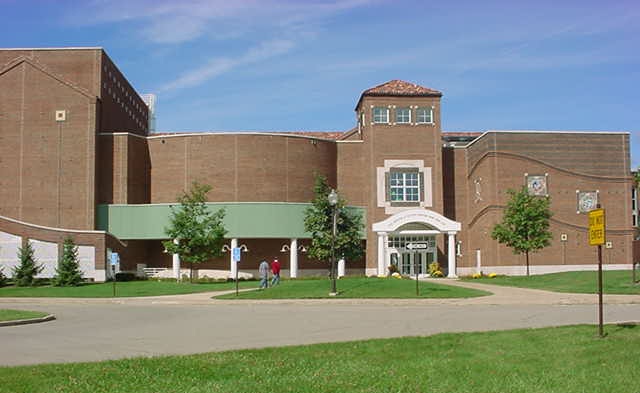 Groundbreaking for the Quick Arts Center took place on March 27, 1992. A gift of $2 million was given to St. Bonaventure University by Regina and Leslie C. Quick Jr., who are the parents of 1975 St. Bonaventure University alumnus Leslie C. Quick III. The new building was intended to serve the visual and performing arts, and to serve both the university and the community. The Fine Arts Center includes a visual art component, a music wing, and a recital hall.
The Quick's $2 million commitment to the St. Bonaventure University Fine Arts Center was announced May 3, 1991 at a gala reception attended by University students, faculty, administration and staff, as well as members of the greater Olean community. At the time, Leslie Quick III was a member of the University's Board of Trustees and vice chair of St. Bonaventure's Capital Campaign.
At the gala reception, Leslie Quick III said, "My parents' gift is an acknowledgement of their belief that this Franciscan institution is strengthening its students educationally and as people who will go out and make the world a better place through whatever career they choose. It also is an acknowledgement of the affection, caring, and dedication I have for St. Bonaventure University; it makes me feel great." -Bonalumnus 1991
An addition to the Quick Center for the Arts opened in January 2000. A $1.8 million F. Donald Kenney Museum and Art Study Wing was added to the Fine Arts Center. Kenney, who died in 1997, served on the university's Board of Trustees for nearly a decade. A $3.5 million gift from Kenney's estate was slated to go toward building, operating, and maintaining the museum. Plans for the two-story structure included a prints-and-drawings study room, catering kitchen, two galleries, an office suite, an atrium and a vault. It houses Kenney's art collection, which includes lithographs by 20th century French and Scandinavian artists and a lithograph of Pablo Picasso's "Don Quixote." -The Bona Venture Sept. 8, 2000
| | | |
| --- | --- | --- |
| View from Staircase | Main Entrance to the Quick Arts Center | |
| | | |
One of the galleries inside the QAC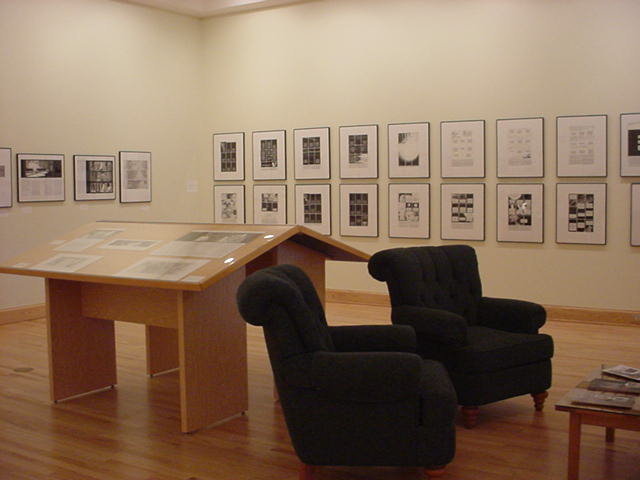 The Quick Center houses the University's permanent art collection as well as displaying traveling exhibitions. The Hanley Collection is an important part of the permanent collection.