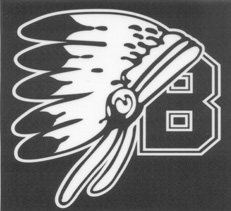 M
e
e
t
T
h
e
T
e
a
m


Meet the team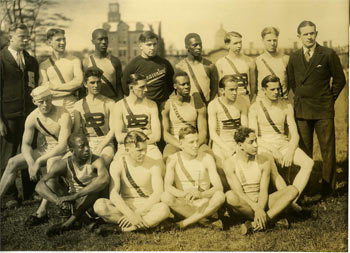 1928 St. Bonaventure Track and Field Team
John Bell
1895-1947

St. Bonaventure Athletic Hall of Fame

Personal Accomplishments:
-Student Track Coach 1925-1928
-Member, U.S. Olympic Track and Field Team 1924
-Member, U.S. Track and Field Team, Dublin, Ireland Third Place 3,000 Meter Steeplechase 1924
-Freshman ICAAA Cross Country Champion 1925
-First Place Team, Jr. Natl. Cross Country Championships 1926
-Second Place Team, Sr. Natl. Cross Country Championships 1926
-Third Place Individual, Jr. Natl. Cross Country Championships 1926
-Fifth place Individual, Sr. Natl. Cross Country Championships 1926
-New York State Two Mile Champion 1926-1927

Bell served in France and Russia during WWI.

Bell went on to seminary at St. Francis Seminary and was ordained May 21, 1932.

Fr. Bell died by drowning while trying to assist another capsized boat.

Charles (Charlie) Major
1904-1984

St. Bonaventure Athletic Hall of Fame


-Was known as one of the outstanding Bahamian athletes of the 1920's and 1930's.
-At age 13 his mother took him from the Bahamas to look for a better life in the Big Apple-New York City.

National titles: 2 National AAU titles
-Millrose Games title
-New England Championship
-Metropolitan Championships

His high point in High jump came in 1929 when he cleared 6-7 1/2' at an outdoor meet in New York.

On April 27, 1979, New York State proclaimed this day, "Charles W. Major Day".

St. Bonaventure Track coach, 1933-1934

Would have been a member of the 1923 Olympic Team that went to Amsterdam had it not been for an injury.

After his amateur track and field days, boxing took top priority.
-His boxing career covered periods of him being manger, trainer, promoter and adviser to the Amateur Boxing Association.

Official ground breaking of the Charlie Major Memorial Track at St. Bonaventure took place on May 31, 1985

2nd in 1926 National AAU Junior Championship, where Bona's won the team prize. 1928 and 1929 United States Cross Country Champion (after leaving Bona's).


Moore and Bell traded 1st and 2nd place among the Bonnies' runners.

3rd (1st for Bona) in 1926 Senior National Championship, his freshman year

Attended Boy's High School, Brooklyn
-Won NY scholastic one and two mile title
-Won world and national colored one and two mile titles
-Member of national scholastic medley relay championship team.

Laurel, 1926, 128-136

Roi Ottley
1906-1960


Ottley was among the very first group of African Americans to attend St. Bonaventure when he enrolled in the fall of 1926. Throughout his childhood, he played basketball, baseball, and ran track. Upon setting a number of high school sprinting records in New York City, he was offered a track scholarship by Saint Bonaventure University.

-Born in New York City on August 2, 1906
-Attended Public School #5 in NYC
-1926: Graduated from Textile High School
-1926-1927: Attended St. Bonaventure
-1928: Transferred to University of Michigan to pursue a career in journalism.
See Ottley web site.