The Arrival of the Friars in Western New York, p. 2
Nicholas Devereux emigrated from Ireland in 1806 at the age of 15. He arrived in New York City, or so the story goes, with 3 gold sovereigns in his pocket. Immediately after coming ashore he attended Mass and placed one of those sovereigns in the collection basket in thanks for his safe journey. By 1835 he had moved to Utica and acquired sufficient wealth to buy a section of the Holland Land Company's property which included the Ellicottville and Allegany area.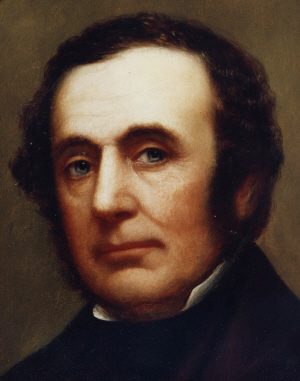 Nicholas Devereux (1791-1855)
Devereux, and his wife Mary, were known for their philanthropy. They had established the first Catholic Church in upstate New York, in Utica, founded an orphanage and printed copies of the New Testament to distribute at cost to Catholics in the region. Devereux was also one of the founders of the American College in Rome to train the priesthood. He actively encouraged Irish immigration into western New York.