The Bonnies Face Up to Racism
During the Stith brothers time at St. Bonaventure they found that race wasn't an issue, at least not on campus. Two short pieces describe their experiences as students at Bona's and as intercollegiate athletes. First is a piece from the Bona Venture by Brian Moritz. He discusses the situation with Tom and Sam Stith and teammate John Connors. The second piece was written by alumni John Aicher. He reminisces about his experiences with the Stith family both as a Bona's alum, and as their lawyer.
Moritz, Brian. "Players Bounce Racial Lines." The Bona Venture (Feb. 20, 1998): 1-2.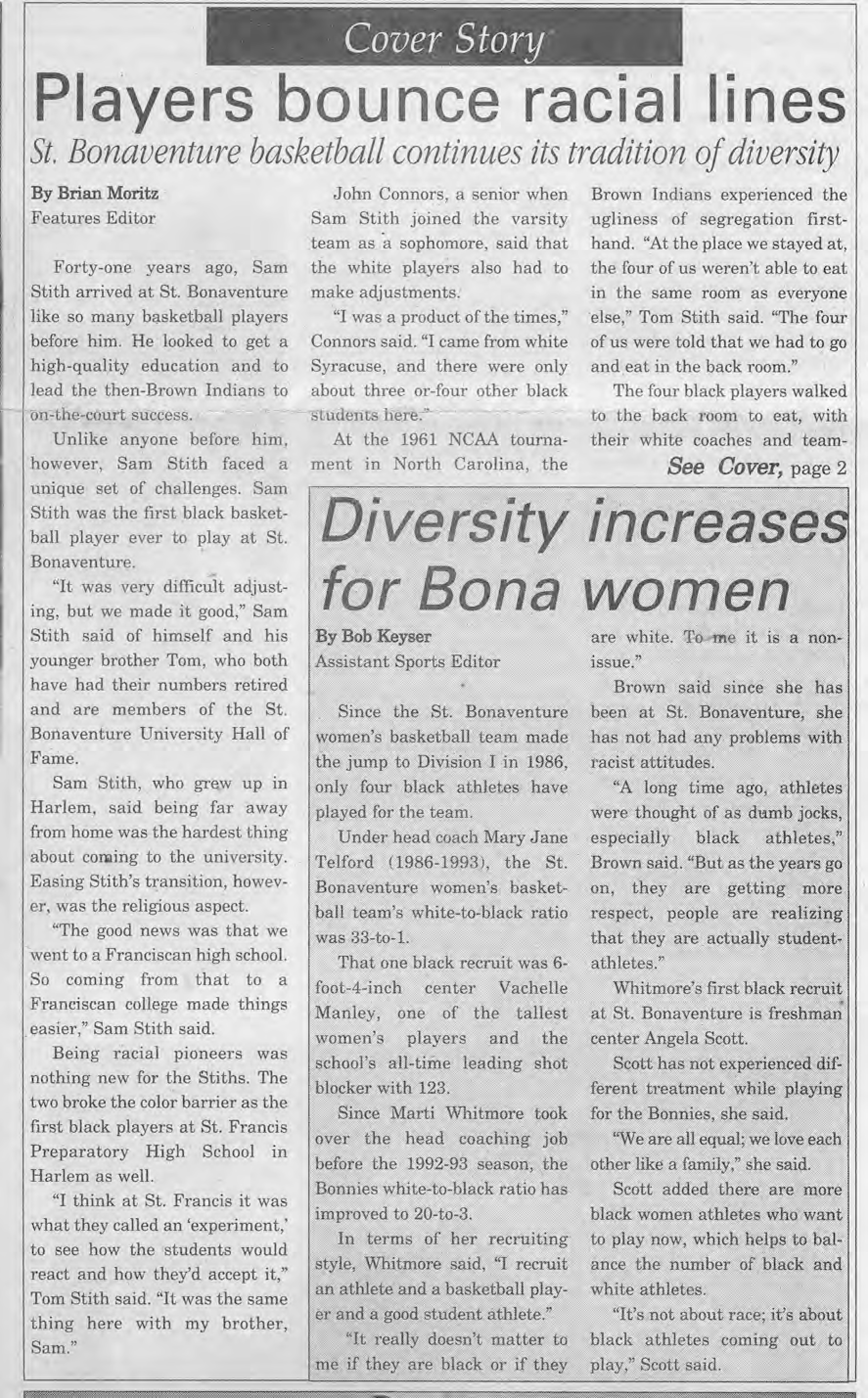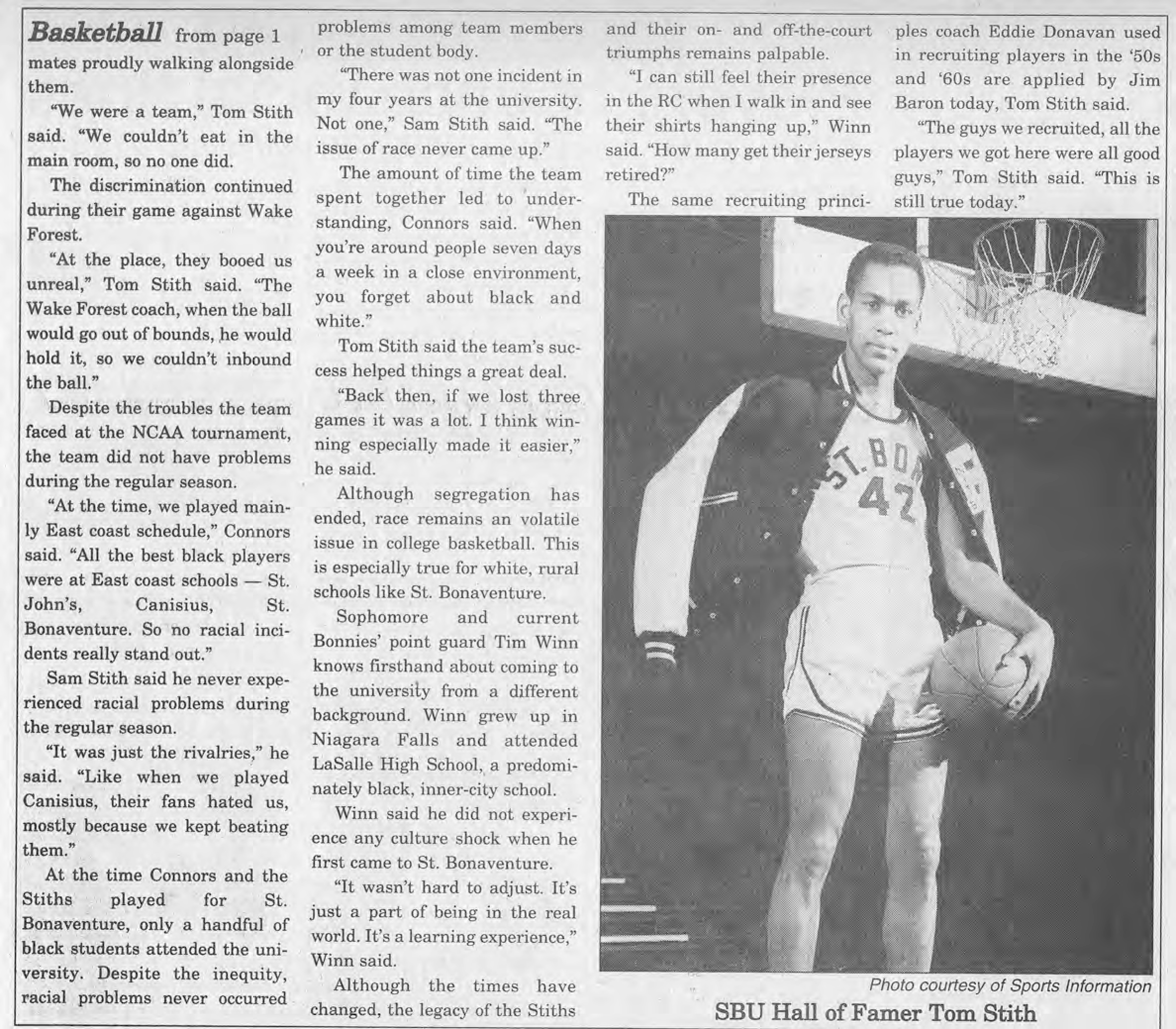 Aicher, John, class of 1952. "The Stith Brothers", 2015.