St. Bonaventure Hockey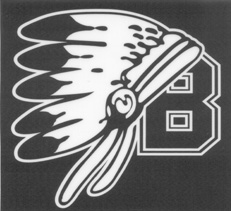 Division III History 1981-1993

Timeline
( Record )

Club

1968:?

1969:?

1970:?

1971:?

1972:?

1973:?

1974:?

1975:?

1976:3-15-1

1977:?

1978:?

1979:4-8-1

1980:7-4-2

1981:14-3-2

1982:10-14-1

1983:17-10-2

1984:18-9

1985:20-10

1986:16-9-1

1987:19-11

1988:8-17-1

1989:5-18

1990:4-22-1

1991:2-25-2

1992:5-20

1993:4-21

1994:?

1995:?

1996:?

1997:?

1998:?

1999:?

2000:?

2001:?

2002:?

2003:?

2004:no team

2005:no team

2006:4-7-0

2007:

2008:

2009:

2010:

2011:
Saint Bonaventureís Division III hockey program spanned from 1982-1993.
The very first season in their new home at the Olean Recreation center under the coaching of Dr. James Moore, the team went an impressive 14-3-2 securing them a position in the International Collegiate Hockey League playoffs. The next year the team took a small step backwards with a 10-14-1 record, however it made the jump from a club sport to varsity status.
In 1983 the Brown Indians rebounded in a big way posting a 17-10-2 record and going on to win the ICHL championship.
In 1984 with the help of freshman phenom Brad Pennock the Indians went 18-9 again winning the ICHL championship as well as being crowned regular season champions. Pennock would break four school records this year including most goals scored in a season and most points in a single season.
1985 was no different for the Indians. With their financial backing from the school boasting the second highest budget behind the menís basketball team they posted a 20-10 record again winning the ICHL championship.
1986, under new all time leading scorer Jonathan Gringas (surpassing Greg Woods' 69) and goaltender Jim Sweatland (holds 5 school goaltending records), the Indians again experienced success finishing 16-9-1 winning the regular season championship.
New head coach Brian Battistoni, the former assistant coach, 1987 took the team to win yet another ICHL championship, with a lot of help from new all time scoring leader Sam Ferance. This was even with their new ECAC schedule.
After a successful showing during their probationary status the Indians made the full jump to the Eastern Collegiate Athletic Conference and the stiffer competition, as well as injuries and ineligibility, took its toll on the team leading to an 8-17-1 record.
Things only got worse in 1989 as the team posted its worst record as a Division III program finishing 5-18 due in great part due too injury, ineligibility, and mid season walk offs cutting the roster from 26 to 17. After the season 3rd year coach Battistoni resigned stating he could not continue on as coach and hold a full time job.
In an attempt to get the program back on track Bonaventure went out and signed full time Coach Francis LaChappele, former assistant for perennial Division 1 hockey powerhouses RPI and Ohio State. However the move did not prove to be enough and the Indians losing ways, due in large part to inexperience and injury, continued and the team finished 4-22-1.
The final years of the program the team went on to post records of 2-25-2(1991), 5-20(1992), and 4-21(1993). After the 1993 season the varsity program was disbanded.

This site was created by John Raleigh for History 419 in the Spring of 2011.
For information about the Archives' collections contact:
Archives
(archives@sbu.edu)
Archivist
telephone: 716.375.2322
Last Updated 2/7/2019