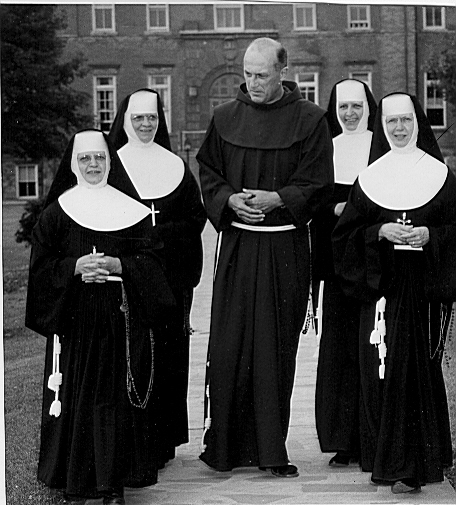 Fr. Brian and his four sisters who were all nuns.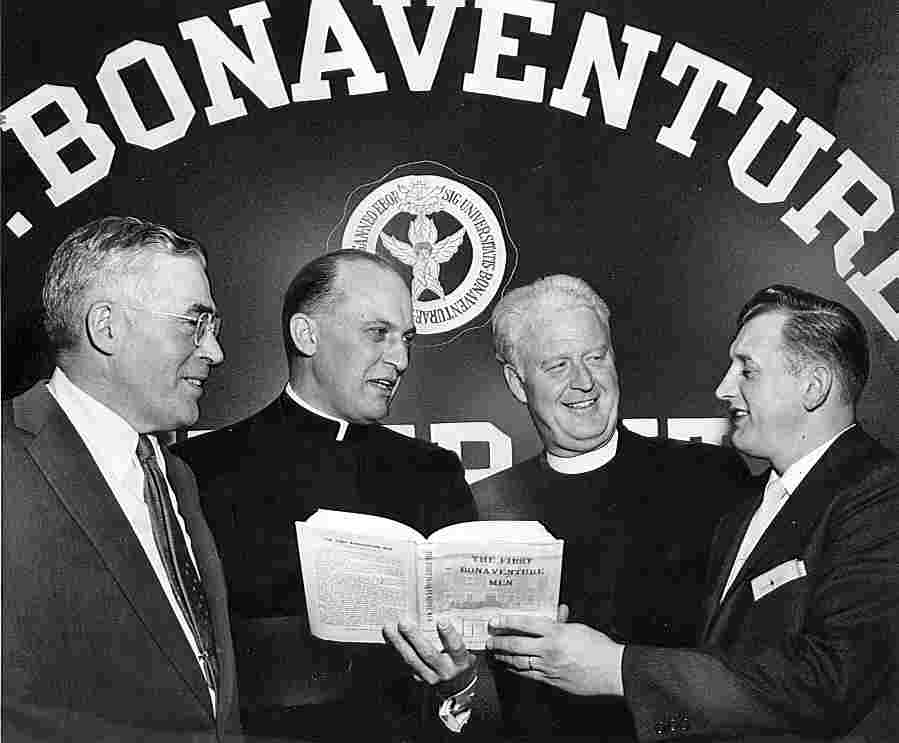 (from left to right) Dr. Stephen Bedosky, Fr. Brian Lhota, Fr. Francis Borgia, and Dick Miller looking at the book The First Bonaventure Men which recounts the first fifty years of the schools history.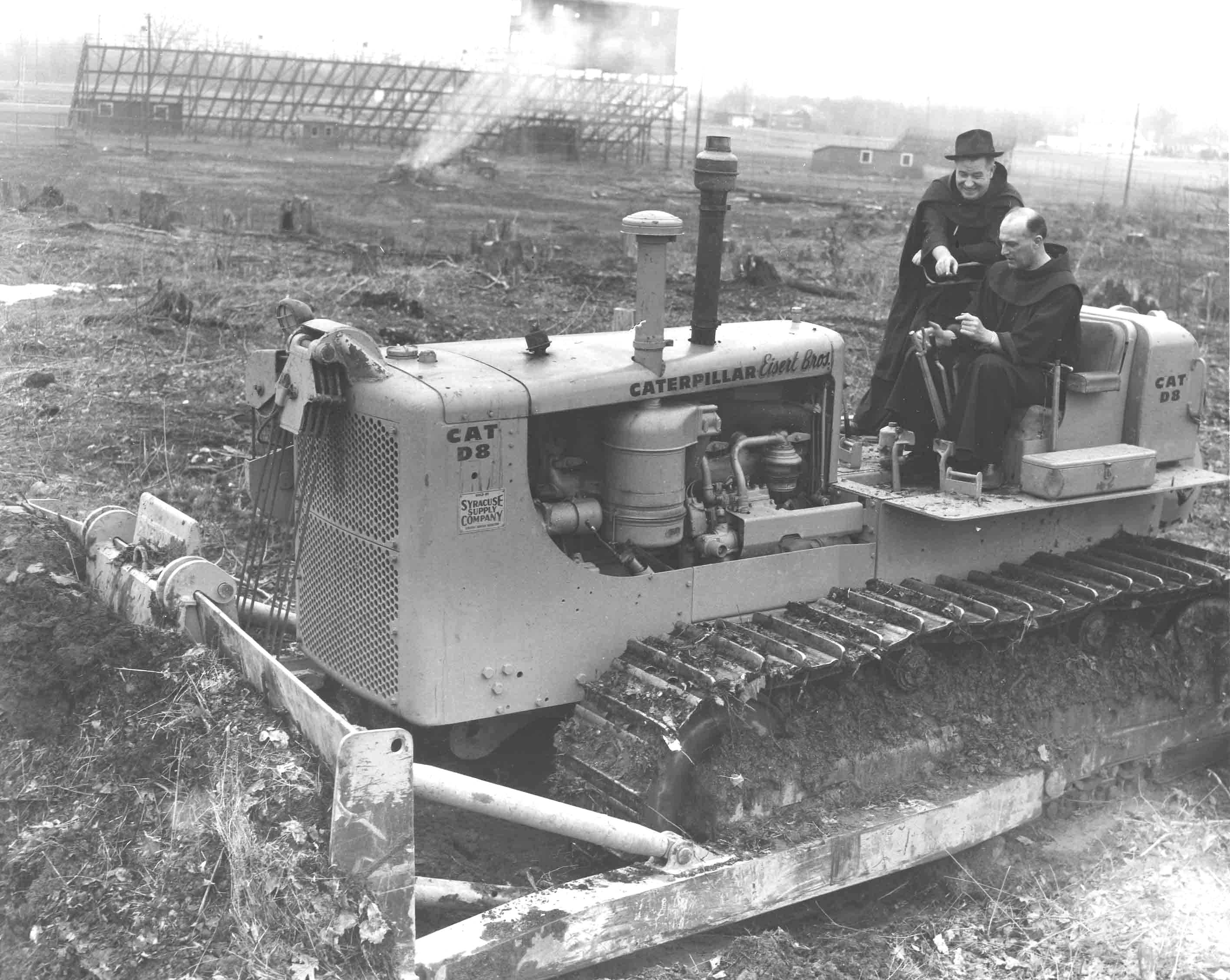 The Very Rev. Brian Lhota, OFM, president of SBU, and the Rev. Neil MacDonald, guardian of the monastery, officiated at a brief and informal groundbreaking ceremony. The two officials used the "modern touch" in the ceremony- breaking ground with a bulldozer instead of the traditional shovel.